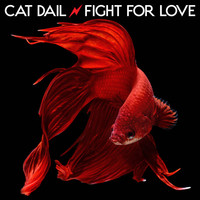 Sung straight from the heart and from personal experience, Cat Dail proves to be a deft storyteller with the insightful "Fight for Love EP". Blues, soul, with a little bit of funk, the way the songs evolve gives them a gorgeous temperament. Perfectly balanced, the whole collection has a classic cool to it. By far the highlight comes from Cat Dail's incredible vocals and poetic lyricism, which helps to tie everything together. Over the course of the collection a theme emerges, one that offers insight on the world, the ups and downs relationships can bring.
https://catdail.bandcamp.com/album/fight-for-love
Easily the best track on the collection comes with the powerful opener "Can't Buy Love". Done with the utmost of care, the buildup feels downright excellent, allowing for sound that at times recalls a late 60s psychedelic aura to it. Gentler with its tact is the spacious quality of "Player" where the rhythms gain a toe-tapping fervor to them. Nimble drums add to the laid-back style of "Catch Fire" which has a playfulness to it. Dreamy glistening keyboards soar up into the heavens on the lovely "She Can Fly". Letting things truly unfurl, "She Can Fly" lets the length work to its advantage, becoming ever more surreal. "Molly & Matchbox" concludes everything, allowing a little western twang into the mix tapping into a deep well of pure Americana.
With the utmost of care, Cat Dail embarks on a timeless journey on the powerful "Fight for Love EP".
https://linktr.ee/catdailmusic
By Allan Senser