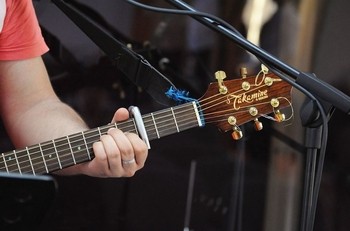 Life as a musician can get pretty hectic and unpredictable at times. It doesn't matter if you're on a tour around the nation or if you're in the recording studio for months. Spare instruments can always come in handy. It's important to keep them in safe and secure locations any time they're not in use.
Keep Them Safe and Sound at Home
If you want to keep your spare instruments in strong working order, there aren't many locations that can beat the comfort of your own home. It's important, however, to store your instruments there with great care. Do so in a vertical manner. This can help conserve space. Try to keep particularly fragile instruments safe and away from other items, too. Invest in a guitar rack. If you want to keep a rare keyboard in good condition, think about concealing it right below your work desk.
Ask Family Members or Friends to Store Your Instruments for You
Don't worry if you lack space at home for instrument storage purposes. Ask family members and friends to do you a favor. If you have a relative or buddy who has more space at home then you do, ask him or her to safeguard your spare instruments at least on a temporary basis. This can help you during a tour. If your beloved acoustic guitar breaks a couple days before a big show, you can have your family member or friend send you your spare as a backup.
Invest in Climate Controlled Self-Storage Units
If you have concerns regarding proper temperature and music instrument protection, investing in the rental of climate controlled storage units can give you peace of mind. Renting storage space in a facility that has climate control can be a good idea for people who don't want to have to worry about ruining their precious instruments permanently. Note that temperature can influence piano condition and form. It can affect all kinds of instruments in general.
Try Luggage Lockers at Airports
Musicians often do a lot of traveling. If you need to temporarily and safely store spare instruments during a busy tour, you can think about the use of luggage lockers at airports. These lockers tend to be coin operated.
Never be rash about spare instrument storage. It's critical to keep your instruments in safe locations that won't bring on potential damage. Fortunately, there are several great options accessible to cautious musicians.