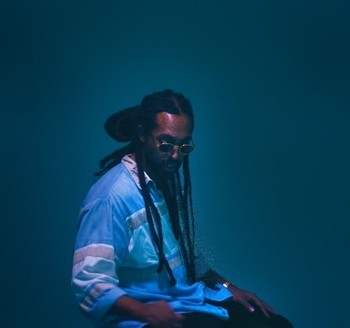 Having released a slew of enthralling singles, the long-awaited debut self-titled EP from Kid Fiction has arrived, a collection of beautifully dissonant electronics and contrasting glitchy beats. The accomplished Sydney producer will launch the six-tracker with shows in Cairns and Adelaide.
Written and recorded in the first half of 2017, The Kid Fiction EP is the end result of two decades of musical experimentation and sees Fiction's vocals appear for the first time on a recording. Finding his voice, Fiction sums up "We live in extremely turbulent and transformative times, I think after 10 years of producing music without releasing much I really found something I wanted to say. This EP is that."
Feature track 'You and I' includes atmospheric vocals from Melbourne's Alex Vella-Horne – the only on the record – and repeated beats building in urgency, whilst 'In Silence' and 'Egyptian Reeds' put Fiction's production dexterity on show. Already released singles 'Damn (3,000 ft.)', 'Silence Is Golden' and 'She' found recognition from tastemakers globally including rotation on triple j unearthed, Double J and KCSS in California as well as from online champions Indie Shuffle, Acid Stag, KALTBLUT, Stereofox and XLR8R.