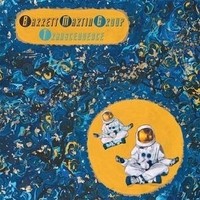 Barrett Martin Group goes for a gorgeous swinging style on the infinitely playful "Transcendence". Keenly anchored in jazz, the Barrett Martin Group draws from rock, funk, the blues, even elements of post-rock flow into the mix. Right at the heart of the entire album is a strong emphasis on rhythm. This rhythm transfigures itself in new and fascinating ways over the course of the entire journey, as narrative forms over the course of the album with the Barrett Martin Group exploring wholly new lands.
After the short introduction of "Invocation" things flow flawless into the casual cool of "Speak!". Horns permeate the entirety of "Speak!" while they maintain a soulful aura to them. Downright majestic "Swingin' On A Moonbeam" chooses a luxurious approach, one that feels so majestic with the organ work careening wildly with the ever-changing dynamics of the track. One of the highlights of the album appears on the soulful "Miss Galactic Fantastic" while the entire piece evolves in unexpected yet in such a satisfying way. With "Play The 4th Prime" things move along with an uncanny grace as the multifaceted, multilayered style feels nearly psychedelic. Hypnotic with its cyclical rhythms, "Rise & Rise" feels quite comforting, reassuring almost. Nimble rhythms define the loose presence of "Arrival Of The Queen". The horns expand into the sky on the subtle "Moonfish". Perfectly bringing it all to a close is the serene ending of "Event Horizon".
"Transcendence" is an absolute blast of a record, with the Barrett Martin Group simply letting loose and listening to their instincts.
http://sunyatarecords.com/writers/barrett-martin/
By Sean Walsh