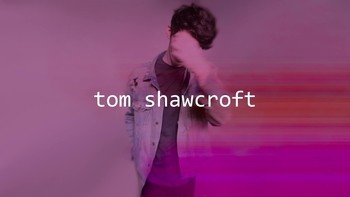 We are so excited to kick off today in London with Tom Shawcroft. We heard Tom with his catchy single, 'Cool Kids.' From there we knew he had to speak to the @skopemag masses. Join us today as we enjoy a pint and talk taking music seriously, musical influences, his debut EP 'Probably Nothing', and also check out his lyric video for 'Down That Road.'
@skopemag: Where are we talking from today and how is 2018 so far?
I'm currently based in Nottingham in the UK. 2018 is going well! I've started preforming my new electronic set and the response so far has been awesome.
@skopemag: When did music become more than a hobby and a possible career?
I think it was around September and October of last year. My music gained traction via my local radio station, having had 7 songs aired in the last 6 months. I was invited to an event based around turning passion for creating music into a viable career. The knowledge I gained from it was priceless.
@skopemag: What told you that you had a talent for music and did friends/family support you?
I think it would have been incredibly hard to somewhat break-out without the initial support of your friends and family. They're your number one fans and its awesome to get them involved with my projects.
@skopemag: What 2 bands/artists did you listen to growing that had a big influence on you and your music?
I wouldn't really be able to pin it down to just one or two artists. The songs I write are a collection of the development in my skills of production, singing and songwriting. Though an artist does come to mind. The way I perceived music production and song writing was changed by Adam Young and his project called Owl City. It really struck a chord with me when you strip it down and understand that it was just an ordinary guy making music in his parents' basement – and people really connected with it!
@skopemag: How much time per week are you able to devote to creating & promoting your music?
Oh wow, a lot of time goes into this. If I'm not writing, I'm producing. If I'm not producing, I'm practicing. If I'm not practicing I'm performing – it never really stops. I'd say creating music is my passion; it's fun, it's rewarding and it's good for you!
@skopemag: Your debut EP, 'Probably Nothing' came out in 2016 and now you have 'Definitely Something.' How have you grown into from one collection of music to the next?
I think its a representation of my production style. When I wrote my EP, I had just started my first year at university; I didn't know anyone, it was daunting. I've always written songs on some sort for as long as I can remember, so I wrote a few more. By the time I was thinking of writing my album, I had new friends and new experiences I could sing about. They all have their own interests in music, so naturally I was exposed to a lot of new music where I could really think about what I wanted my album to sound like. I began to take time learning how to do better, and if I'm honest, I still haven't stopped.
@skopemag: How long did you write & record 'Definitely Something' and what studio did you use?
It took me the better half of a year to fully complete the album. It was all recorded by me on my old MacBook. Each and every song on the album was made from old ideas that I had or voice recordings from my phone and I built it up from there. I often remember taking a quick voice recording and then carrying on about my day. I'd then go home, find a quiet spot in the house and get it recorded. Sometimes this sitting in the front room, sometimes the landing by the stairs, sometimes my bedroom – thats the beauty of home studio equipment, I guess.
@skopemag: I love your song 'cool kids.' What is the meaning behind the lyrics on that single?
Thank you! Its about finding new friends and the things you throw yourself into in order to 'fit in'. It's a track that really represents my personal realisation that you really don't need to 'fit in', just be you.
@skopemag: When you are not busy with music what else do you have going on?
I'm currently still in university, in my final year. That's been tough, as I want to finish my degree, but at the same time – I really want to throw all of my energy into the music I write.
@skopemag: What is coming up for tom shawcroft and where you @ online?
More live shows, brand new music and music videos. Its gonna be a great year! You can keep up to date with everything I'm up to on Instagram (@tomshawcroft). I'll be announcing everything on any of my socials, but Instagram is definitely the way to go!