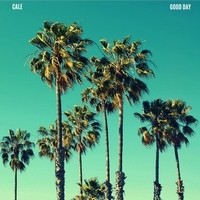 24 year old Cale Yuan, performing as Cale, first emerged in earnest at the beginning of 2013 with the release of singles "Boston" and "I'm Yours" followed by successful later cuts "Theatrical" in 2016 and a collaboration with Killazy for 2017's "Formula". His upward trajectory into the music world accelerated with his first English language collection, late 2017's EP release Villain. He's tallied substantial global sales thus far and the new single "Good Day" sets him up to take things to a whole new level. Cale boasts a wide variety of influences from the Chinese pop and R&B scene as well as American performers like Kendrick Lamar, Kanye, and Drake. Despite any cultural differences, Cale is a powerhouse performer in the making with the potential to cast a global net for years to come. "Good Day" is his best single yet and will undoubtedly garner him many new admirers.
INSTAGRAM: https://www.instagram.com/dearkingcale/?hl=en
The pensive opening relies on some discreetly placed beats, light synth touches, and some other tasteful percussion fills. It's a track establishing a steady groove from the first and modulates it only slightly throughout the course of the song instead of mixing listeners up with too much restlessness or clutter. Cale's really hit upon a first rate chorus with this song, but he never relies too heavily on it and the song feels and sounds fully realized as a whole. It's hard to underplay how crucial his confidence is for bringing this song off – Cale never sounds like some youthful performer feeling his way through the song but, instead, like a head down, groove embracing performing artist who knows exactly how to bring this song to life for his audience. We are in good hands from the first and he remains consistent throughout. The relatively spartan nature of the musical backing allows listeners to focus their attention on Cale's vocal and lyrical content.
It's what they should be listening to. Cale is clearly no gimmick performer and his combination of rhythmic, fluid delivery along with sharply observed, directly phrased lyrics makes this one of the more notable releases in recent memory. "Good Day" is a deceptively simple tune in some ways – he's definitely communicating some universally experienced emotions with this piece, but the songwriting says even more about Cale as a performer and, more importantly, who he is as a twenty four year old man. The self-possession surrounding his performance singles him out as a real rarity on the scene – someone who has found his measure, his voice, early on and can only grow further from here. Cale's "Good Day" is a reminder of how potent hip hop can be for listeners who might be jaded by the tropes weighing down so much of the genre's mainstream talents. Cale definitely has the talent to land in the mainstream and experience considerable success – "Good Day" will bring him ever closer to that goal.
Jason Hillenburg