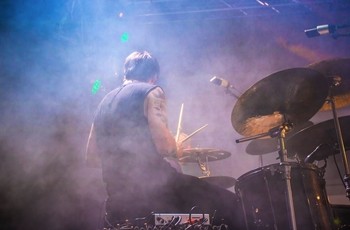 Operating a music venue on your own can be an experience that's unrivaled. Booking musical performers can be endlessly thrilling. Dealing with the passion of bustling crowds can be just as revitalizing. If you own a music venue, though, you need to make sure first that you're equipped with these four undeniable "must-haves."
A Fitting Interior Design Scheme
No music venue does well without an interior design scheme that's 100 percent fitting for the audience. It doesn't matter if your venue primarily accommodates indie pop, rock music, hip hop, bluegrass or folk music acts. You need to put together an interior design scheme that accommodates the aesthetic preferences of your audience members. That means that you need to invest in the perfect art pieces, furniture items and decorations in general. Don't ever scrimp in the design category.
A Fantastic Beverage and Food Selection
Music venues are all about amazing music and outstanding company. They're also all about taking it easy with refreshing beverages and mouthwatering snack plates and appetizers. If you want your venue to thrive, you need to put a lot of attention into a top-tier menu. Be sure to take all of your beverage options into consideration. Be sure to think about all of your food choices, too. There are venues that specialize in hors d'oeuvres such as mini pizzas and pigs in a blanket. There are others that serve full meals including grilled cheese sandwiches, cheeseburgers and macaroni and cheese.
Reliable Security Services
All music venues need to be staffed by qualified and attentive security services professionals. For instance, security guards are vital for a number of reasons. They can break up fights that occur between rambunctious show attendees. They can be on the lookout for potentially suspicious and questionable activities that take place at your venue as well. Lack of professional security assistance can make your music venue vulnerable to all kinds of troubles.
A State of the Art Sound System
No music venue on the planet is complete without the presence of a state of the art sound system. These systems require contemporary speakers, amplifiers and beyond. It can also help to recruit the services of a seasoned and detail-oriented sound engineer. An engineer can make sure that your performers enjoy the finest performances possible.
Heading a music venue is always a major job. If you have these four essentials, however, things should go smoothly.