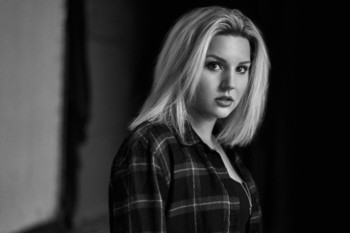 Theda is an alternative artist from Long Island, NY who has been building momentum with her latest single 'Out of Sight out of Mind'. With heartfelt vocals, melancholic piano and incredibly smooth trumpet sounds, the atmosphere this song creates cannot be understated.
Her illuminating vocals catch you off guard and transport you to a dark, smoke-filled jazz bar where the patrons talk in hushed tones. Often compared to Lana Del Ray and Florence and The Machine, Theda's vibrant, expressive vocal performance is all her own. With distinctive songwriting ability, 'Out of Sight out of Mind' shows Theda isn't afraid to show vulnerability and raw emotion. Wistful and emotive, the lyrics create an immersive and engaging experience.
Bursting with a potent mix of undeniable vocal ability and remarkable songwriting talent, Theda has focus and musical vision that sets her apart from her contemporaries. With an album coming out later in the year and New York shows to be announced soon, Theda is worth paying close attention to.