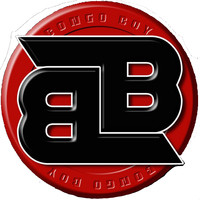 Blue Helix's "Anti-Social Butterfly" goes for a pummeling, hard rock sound. With a defiant, swinging rhythm the song possesses a tremendously powerful attitude. Volume deserves to be absolutely blasted while things build up into a righteous fury. Stylistically Blue Helix draws from hard rock, metal, and more in such a deft fashion.
A sultry style defines Liyah Bey's "Million Dollar Girl". Timeless and tasteful, the song has a slight theatrical quality, courtesy of the giddy keyboards and fantastic fanfare. Lyrics further emphasize this playfulness.
Sun-soaked and joyous, Waheed Ahmand's "Holla (if ya hear me)". The celebration of togetherness drives the piece forward. A degree of warmth comes from the compassionate lyricism that adorns the track, one that celebrates togetherness.
Dreamy ambient atmospherics waft around with such grace on Natalise + The Sunset Run's "Be". Guitars ring true while the groove evolves ever so graciously. Coming into bloom ever so leisurely, there is a reassuring quality to it, one that looks forward to a shining future.
The retro funk stylings of the APX's "Right Now" stuns. From the neon-hued tinge of the synthesizers to the commanding saxophone, everything works. Choosing just the right touch, the whole piece at times feels akin to a long lost 80s pop hit.
"Kingdom Come" shows off the undeniable chops of Chand K. Nova. Nimble guitar work leads the way. Attention to detail proves to be of the utmost importance, for Chand K. Nova's moody work expands to incorporate ever greater numbers of colors into the mix.