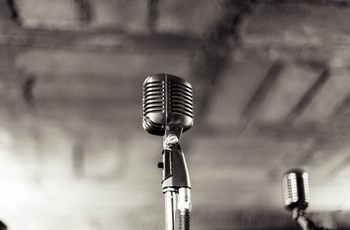 A wonderful and eye-catching stage can truly steal the show. If you own any type of music venue, then you know just how indispensable strong stage displays are. These options can help you put together a stage that's distinctive, memorable and full of vibrant colors. A great stage will have your audiences coming back for more and more.
Think Carefully about the Typical Size of Your Audience
If you want your stage to make a positive impression, you should cater to the size of your audience. Bigger audiences tend to appreciate stage components that are simple to spot and grasp. You can wow your audiences with stage design elements that are sizable and striking. The use of vivid colors can be a major help. You can cater to smaller audiences, on the other hand, by making the little nuances your priority. The assistance of props can often go a long way.
Select the Right Lighting
Are you imagining a stage that's rich in inviting and mesmerizing colors? Good lighting practices can help you attain that stage. Lighting can quickly contribute to a specific stage ambience and vibe. You can take advantage of stage lighting in all sorts of innovative and exciting ways. Think about combining colorful lighting elements with video screens in the back. Think about making use of lighting fixtures that offer motion, too. High-quality lighting can offer additional depth. It can establish highlights on your stage as well.
Plastic Paneling
Plastic panels can come in handy for music venue owners who want their stages to appear as colorful and fun as can be. Plastic paneling brings a lot of durability to the table. Some companies, such as Productive Plastics, know that using these type of materials can be an efficient and hassle-free way to inject your stage setting with color, life, and energy. These panels come in all different colors of the rainbow, too. Blue, red, and yellow are only the beginning. These primary colors can help lead your stage to a rainbow of possibilities.
Get Rid of All Signs of Clutter
Clutter on stage never looks good. It can make the people in your audience look elsewhere, too. If you want the people in your audience to focus on your performers and your performers alone, you have to make sure that your stage design is as sleek and tidy as possible. Keep cords out of sight and out of mind.
Putting together an unforgettable music venue stage is a project that calls for a vision. It's also one that requires significant dedication and passion.