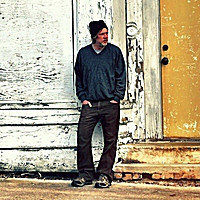 Keith Morris & the Crooked Numbers tap into a rollicking bluesy folk with the powerful "Psychopaths & Sycophants". With a classic sound, the approach feels positively timeless. Impeccable storytelling drives the entire album forward, for the fragments from a life lived fully along with a desire for redemption. Reminiscent of Bob Dylan's incredible early work, the group allows the whole album to feel so massive, so all-consuming. From the glistening organ vamps to piano flourishes, everything comes together in a psychedelic shimmering. A sense of yearning comes forward, one that looks for hope. Yet this hope proves to be elusive, as everything swirls about with such power. Vocals display an incredible range, from tenderness to righteous fury.
i wrote this song a month ago, as i've seen this coming with trump for a while now. song's called "what happened to your party?" it's about trump, the republican party, fundamentalist christianity, my brother's suicide, and just what the hell is going on right now. i am so sorry for the family of heather heyer and the people who died yesterday. it's a sad situation. but fight back, folks! these white supremacists are pigs & cowards. trump too. both will be gone soon if we keep up the fight. PLEASE SHARE THIS VIDEO!!

Posted by Keith Morris & The Crooked Numbers on Sunday, August 13, 2017
"The Future" sets the tone for the album with a grand display of stately riffs. An ambitious journey unfurls on the contemplative dream of "What Happened To Your Party", one that presents a number of sly barbs on the groups that deal in hypocrisy, claiming to represent a higher power yet delve into hateful rhetoric. Catchy to its core, the title track "Psychopaths & Sycophants" goes for a swinging, late night vibe. A dry western twang defines the intimacy of "Canebrake". Floating by in a glorious haze, "The Narcissist" chooses a chamber country sound akin to that of Lambchop, executed to perfection. With the closing "In My Secret Life" the group goes for a majestic communal approach.
On "Psychopaths & Sycophants" Keith Morris & the Crooked Numbers offer a poignant take on the world at large, with thoughtful observations of a world gone mad.