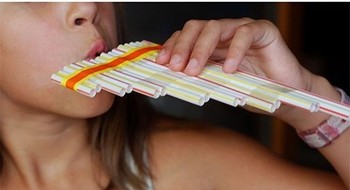 Music has the power to change your attitude and life. It's more than just notes on a page or sounds in the air. Music can move you, alter your mood and bring you instant joy. It's possible the idea of music has crossed your mind, but you haven't truly incorporated it into your life.
There are simple ways to make music a bigger part of your daily activities. You'll likely experience many benefits from doing this and will be hooked once you start. Start by recalling what songs used to move you and instances where music has played a role in your life.
Figure out what Type you Enjoy
Your first step should be to determine what kind of music you like to listen to. Give it all a try and see what sticks with you the most. Be open to listening to different types of artists and genres before coming to a conclusion. As you test out various kinds, begin to narrow it down to your favorite tunes and what makes you feel happy when you put it on.
Make Room for it in your Home
Bring music into your house by owning speakers, devices and sound systems that allow you to turn it on whenever you want. Start a library of your favorite discs and musicians by burning whatever you like. Check out the site burnworld.net for more details. Organize a library or space in your home where your music lives so you can use it and turn it on whenever you choose. Start building your collection of favorites, and you'll slowly begin to see music become a bigger part of your life.
Listen to it on the way to & at Work
Use your commute to connect with the music and let it put you in a good mood before you arrive at work. Traveling to your job won't be as painful when you're jamming out and feeling positive. Also, put your favorite softer tunes on while you work and notice how productive you are and that you enjoy being in the office more. Have different songs and types of music handy for whatever mood you're in or wherever you are throughout your day.
Attend more Concerts
Learn more about music and make it a bigger part of your life by going to concerts on a regular basis. Find local shows or travel to various locations following around your favorite artists. Go with friends or take your spouse and introduce them to the type of music you enjoy listening to. Let music become more of who you are by participating in activities that allow you to embrace it. You'll have fun, get to hear music you like and can release some tension and stress by dancing to the beat.
Conclusion
Music is a healthy choice when it comes to taking care of yourself and finding a new hobby. Don't be afraid to get lost in the music and let it touch your soul. You'll likely feel a lot calmer and at ease when you make music a bigger part of your life.