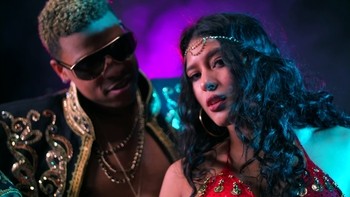 Have you ever met someone that made you feel kinda strange? J-Hen's single, "Gypsy Girl", tells the story of a mysterious girl he met when his car broke down. Only to wake up and realize it was all a dream.
J-Hen is an R&B/Pop Billboard recording artist from the Dallas metroplex area. J-Hen's passion for music first began at an early age. During his middle school years, he taught himself how to write his own songs and in less than a few months had formed a rap group with a couple of friends. Soon after this time he fused the concept of rapping with singing and began to write, produce, and record music! While still in high school he and his friends released their first LP which included tracks of J-Hen singing. It was after this LP that J-Hen decided to switch over to R&B and he has been writing and producing music ever since.
@therealj_hen
J-Hen grew up listening to such idols as Michael Jackson, Timbaland, Usher, and Prince to name a few and has developed his own style that is very different with gripping vocals and shredding lyrics that are the heart and soul of his music. J-Hen creates his music from his heart about what he feels and from experiences he has gained from those feelings. He eases listeners into the sensual and hot soulful grooves of his music that will without fail arouse in audiences the sultry images the R&B singer has provided in his vocals.