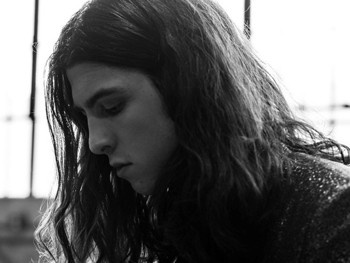 Singer–songwriter Billy Raffoul releases "You Be Love (Acoustic Version)" today, February 2nd, on Interscope Records. Raffoul was featured on the original version of Avicii's "You Be Love" from the Avīci EP which was released this past summer. Raffoul makes the track his own with his signature guitar sound and authentic vocal performance in this acoustic version of the track. "You Be Love (Acoustic Version)" is available now via all digital retailers.
"You Be Love (Acoustic Version)" follows the release of Raffoul's debut single "Driver", "Dark Four Door" and more recently "Difficult". Raffoul is currently on tour supporting ZZ Ward where he will perform these songs, among others, from his forthcoming debut album which he is currently working on for Interscope Records.
The 23-year old Raffoul's signature sound is rough-hewn, low-timbered rock and roll that is powered by his gravelly, soulful voice and deeply felt lyrics. Raffoul released his debut single "Driver" in May of 2017 to rave reviews with NPR stating "Billy Raffoul has stepped into the spotlight with a strong debut single that foreshadows a promising career as a songwriter and singer." Raffoul spent most of 2017 on the road sharing the stage with Kings of Leon, Mondo Cozmo, Judah & The Lion and NEEDTOBREATHE to name a few.
Photos credit: Frank Ockenfels