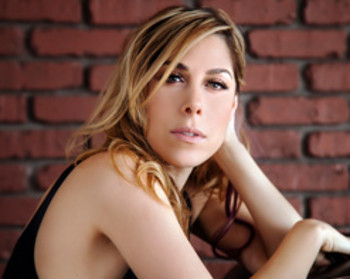 Liyah Bey's voice is classic, powerful, flexible, endlessly adaptable. The Los Angeles-based singer and songwriter began refining her instrument at a young age – she's been training and performing professionally since she was a child. Because of the breadth of her talents and the confidence with which she demonstrates them, she's been able to simulate some legendary voices with convincing fidelity. The Fugees, for instance, chose her to sing parts associated with Lauryn Hill at a Moscow concert; "Lady Soul", a successful show she's developed herself, is a gorgeous vocal tribute to the great Aretha Franklin.
The world is beginning to take notice of Liyah Bey's unique voice and artistic vision and for good reason. "Can't Stop Loving You", a song we're sending to you today, is a slow, aching ballad, delivered with hurricane force, and paired here with a lovely video that catches Bey on the beach at Malibu. It's a song she wrote herself, and it's become a statement of purpose and a cornerstone of her fiery live set.
We'd also like to call your attention to "Million Dollar Girl" – a grand pop production that showcases both Bey's adaptability and her passion. Produced by the award-winning Yan Perchuk – an audio engineer of great sensitivity who has worked with everyone from Karmin to jazz master Stanley Clarke – "Million Dollar" calls back to the horn-spiked soul classics of the '60s and '70s. This is fertile territory for Bey to inhabit. You're invited to bask in the heat she generates when she gets going.