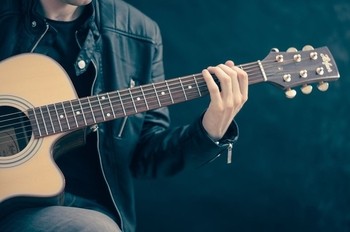 Being in a band is all about the music. It's impossible to deny though, the importance of a great rock star image. Looking like the epitome of a cool and carefree rock star involves more than just terrific threads, too. That's because it also calls for attention to the smaller details. If you want to dress like a bona fide rock star, these four accessory options are absolute "must-haves."
Wear Cool Boots
Cool footwear is imperative for band members who want to own their looks. If you want to accessorize like a genuine rock star, you need to rock a great pair of boots, plain and simple. Punk boots can complement any mood or feeling. It doesn't matter if you're going for a slick look for the evening. It doesn't matter if you want to look like you just tumbled out of bed. Boots can go well with practically everything. Pair them with distressed jeans or a classic leather jacket. The combination options are practically endless.
Go for a Spiked Accessory and Jewelry Style
Some of the most iconic rock stars of all time have been known for their spiked accessory use. If you want to help bring the spiked look back, you should invest in the coolest accessories boutiques in Utah can offer. The good news is that this look never really went away. It's the perfect blend of modern and classic. Studded belts can make you look effortlessly cool. They can give you a hint of mystery as well. Purses and headbands that are equipped with spikes can also work beautifully. If you want to look like a mixture of stylish and defiant, then nothing can compete with spiked jewelry pieces.
Get a Few Skull Rings
Skulls have symbolized rocker cool for decades and decades now. They can make you look enigmatic. If you want people to pick up on your most intriguing qualities, then wearing a skull ring on your finger can help. These rings can contribute to punk looks that are inspiring, fun and slightly dangerous all at the same time. What can be more exciting and thrilling than that on the stage? If you play guitar or bass, your rings will draw extra attention to your hands. That's just a bonus.
Dye Your Hair an Inspired and Funky Color
Who said that hair wasn't a true accessory, anyway? It is. What can make a finer finishing touch than a wonderfully chic hairdo? If you want to look like a vision of rock star perfection, it can be a blast to test our dynamic new hair colors. You don't have to settle for your natural shade. That can get boring after a while. Why not wow the world and all of the people who come to see your shows with a new color that packs a more powerful punch? Think about hot pink, electric blue, lime green, purple, bright red or anything else along those lines? If you're interested in something a bit more subtle, pastel colors can make a superb option. If you're interested in drama and intensity, bright colors are the ideal solution.
Be True to Yourself
The greatest rock stars and band members in general are the people who own themselves and understand their identities. If you're true to yourself, you can't go wrong with accessory selection. Opt for accessories that make you feel at ease and comfortable. Steer clear of accessories, on the other hand, that make you feel like you're simply playing a part. Remember, you're the only person on earth who can authentically be "you."