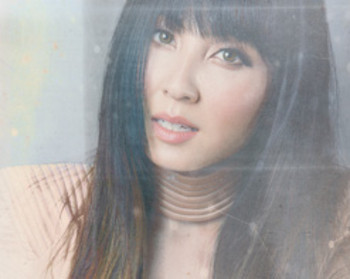 What makes a true artist? Years of training can build skills, but there's an unbridled passion and love for the craft that will make the most dedicated stand out. Natalise Kalea began her musical journey at a young age (she played piano at age three, began dance lessons at seven, and joined her church choir at eight), after which she trained as a classical pianist and vocalist at the renowned San Francisco Conservatory of Music. Her accomplishments don't end there: her band Natalise + the Sunset Run has landed songs on commercial radio across the country, been placed on networks like MTV, VH1, Oxygen, and The WB/CW, and performed at venues like the Warriors' Stadium (The Arena at Oakland), Viper Room, Hotel Cafe, and House of Blues. But what makes Natalise a true artist are the real-life emotions she conveys — not unlike John Legend, Ed Sheeran, and Adele — and the authenticity and poeticism evident in every song.
We previously partnered with Natalise + the Sunset Run to promote the videos for "The Lucky Ones" and "Love Unconditional," two songs included on the 2015 debut EP Glimpses of the Sun. In 2017 the group released the follow-up EP Constellations and now Natalise + the Sunset Run is back with the brand new music video for "Be."
http://www.nataliseandthesunsetrun.com/
With a hook declaring, "All you gotta do is BE — you and you and nobody else," "Be" is the anthem for 2018. It will resonate with the dreamers, artists, entrepreneurs, and the doers, the ones who are always aiming for more. If there's any city that's full of "doers," it's New York City, making the Big Apple the perfect backdrop for "Be." As Natalise walks around iconic sights in Manhattan and Brooklyn, aspiring dancers are en route to the studio. And it is here that we discover who they truly are — artists who have the courage to BE true, working to perfect their craft. Even when it's rainy and the skies are gray, these performers find the light within, propelling them forward. If you've ever worked to fulfill a dream, you will understand the song's full depth. And what's more, "Be" will inspire you to keep going and pursue your destiny.