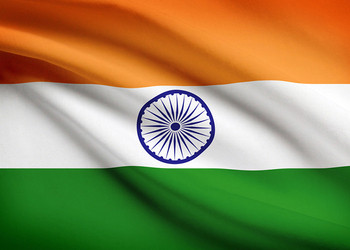 Proper preparation is required to get the most out of your trip to India. Here are important tips to help you plan a trip to India and make sure you're well-organized so that you enjoy yourself to the full without stress getting in your way.
Your destination in India
For many, choosing the places to visit in India is not easy because of India's numerous attractions. There's not nearly enough time to visit every beautiful and intriguing attraction in India, so you have to choose. A good guidebook can be incredibly helpful for deciding which places to visit because it gives information about all areas and recommendations on what to do and places to visit while you're there.
Among the favorite destinations for people visiting are the Varanasi and the Golden Triangle in Rajasthan, Delhi. If you're a first-time female traveler in India, it's a good idea to start with south India because there are less hassles there.
The right time to visit India
India is known for its hot, tropical climate. However, the weather in India tends to vary dramatically. The far north may be snow-covered while the monsoon rain lashes the far south, so you need to take into account the weather patterns when making travel plans for India.
Tourist season in most parts of India starts in October and ends in March. If you want to visit places such as Kashmir, Spiti and Ladakh in the north, it is advisable to wait until the weather gets warmer.
Getting help
Savvy tourists who plan a trip to India typically use a well-established company to create a personalized travel itinerary based on their interests and requirements. The itinerary will work within your budget and time-frame, and arrangements will be made for your transport and accommodations including home stays and luxury hotels.
Accommodations
When visiting major cities such as Delhi, it is advisable to book accommodations early to get good hotel deals. Furthermore, international flights typically arrive at night and you might feel disoriented, especially if you're a first time traveler to India, making you a target for unscrupulous agents who are paid commissions to lead unsuspecting tourists to substandard hotels.
If you're a first-time traveler to India, it is advisable to go for a home stay as you'll benefit from the local knowledge of the host, home-cooked local food and personalized service. In short, you'll have a softer landing and you'll be well taken care of as you learn more about the culture.
Flights and trains
Advance reservations for transport are not favored by some tourists because it limits them to a rigid plan. That might be a problem if you really like a place and are interested in staying longer or you don't like a place and want to leave earlier.
However, there has been a huge increase in the number of Indian Railways passengers in recent years, with some trains being fully booked months in advance on popular vacation routes. So you're better off booking early. With flights, you don't need advanced reservations, but most airlines give discounts for ticket purchases made 14 to21 days in advance.