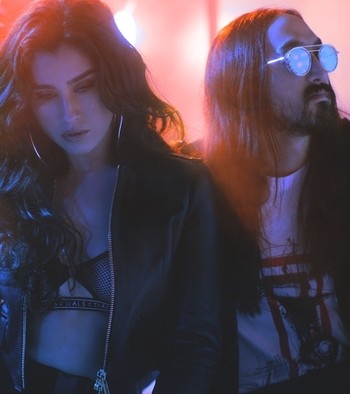 Today, 2x Grammy-nominated DJ/Producer Steve Aoki and Fifth Harmony's Lauren Jauregui release the official music video for their hit single "All Night," which premiered exclusively on Buzzfeed this morning.
The video, directed by Mike Harris, entrances the viewer with a flashy vibe tempered by a very personal message of love and wanting. Jauregui breathes life into the club track, elevating its melodies with a vulnerability rarely seen on the dance floor but still maintaining the hook's earworm magic. It also marks Aoki's return from hip-hop style on his recent Kolony LP to the bright-light, electro-house roots of his forthcoming Neon Future III album.
The 'All Night' collaboration announced for the first time last March, binds both Aoki and Jauregui's strengths in their genres, peaking at #1 iTunes overall in more than 14 countries amongst its November 2017 release and having debuted at #1 iTunes Dance in over 30 countries.