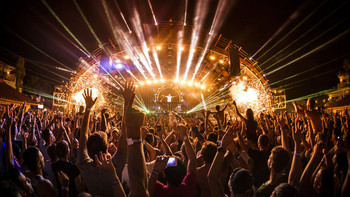 Are you tired of doing the same things day after day? Do you want to make memories that will bring a smile to your face? Well, you have come to the perfect place. Check out the fifteen fun activities to do with friends.
Visit an Amusement Park
Those who want to experience a more thrilling lifestyle should grab their friends and make their way to their nearest amusement park. Nothing will make you feel more alive than screaming at the top of your lungs as you descend on a rollercoaster. You can guarantee both you and your friends will laugh from start to finish.
Break Out of an Escape Room
Are you good at solving mysteries? Think you and your friends have the brains to break out of a Pittsburgh Escape Room? If so, test your intelligence by following the storylines while solving puzzles, following clues, and cracking codes within sixty minutes. It will provide one hour of sheer fun, and you'll all have fun memories to look back on throughout the years.
Go to a Concert
Don't spend your days listening to music together at home or at a bar. Attend a concert held by your favorite artist or band. Gather your friends together to decide on an event before you book tickets – and you can trust you'll have fun, even if your seats are located in the back row!
Bake Together
Are you strapped for cash? If so, all you need are a few ingredients to have a little fun in the kitchen. Create freshly baked cookies, cakes, or pastries, which you will have fun both decorating and eating. You could even separate your friends into teams to host a baking competition.
Go Ziplining
Does a day of fun and adventure sound right up your street? If so, you should certainly book zip lining. You'll all love nothing more than gliding your way through the treetops from a great height, and you can guarantee adrenaline will be coursing through your veins once the experience is over. It's an exhilarating experience you will never forget.
Attend a Festival
Make the most of your spare time together by attending an upcoming festival near you. Pay close attention to ticket release dates, and have a plan in place to ensure you and your friends secure the tickets once they go on sale. There are various festivals you can attend to complement your tastes and personality, such as a music festival, craft fair or food and drink festival, plus more.
Take a Trip to an Aquarium
You're never too old to visit an aquarium, as it will provide a chance to learn more about different sea creatures, which are all unique and beautiful in their own way. Many aquariums also allow some visitors to don a deep-sea diving suit to get closer than they ever thought possible to sea-life.
Book Tickets to a Play or Musical
Add a little drama or music into your lives by booking tickets to a play or musical. You can each be captivated by a theatrical production that will capture your imagination, or you can dance in the aisles as you watch a new or classic musical.
Play a Game of Mini Golf
Enjoy some light-hearted competition by playing a fun game of mini golf. Pick a themed golf course that will only add to the fun, such as a glow in the dark option. You will each put your sporting skills to the test to be victorious, and there will be plenty of laughs along the way, as there's always one friend who will be awful at the game, and another who will happily cheat to compete.
Try a New Restaurant
If you and your friends go to the same bars and restaurants every week or month, consider shaking things up a little by trying something new. Go to a restaurant that serves food you wouldn't ordinarily eat, so you can experience different cuisines together. Even if you don't like the food, you are bound to enjoy their company.
Go Kayaking or Canoeing
There are many outdoor experiences that will provide both you and your friends with unforgettable memories. If you're looking for a relaxing activity, you should consider canoeing your way across the water. However, if you're looking for an activity that will provide more of a thrill, you should get your adrenaline pumping by going kayaking.
Speed Across the Track on Go Karts
Another activity that will provide a little friendly competition is go–karting. Overtake your friends as you speed your way across the track, as you will go against each other to be the first racer to make their way over the finish line. The winner will also have some major bragging rights once the experience is over, too!
Cycle with Friends
Cycling will combine exercise with fun, which can make you all feel healthier and happier. Gather your friends together to go on a bike ride through a park, bike trail or through a neighborhood. Chat and laugh as you cycle your way through the great outdoors, whilst breathing in some fresh air.
Attend a Sports Game
If you and your friends support the same team, attend a sports game together to show some team spirit. In the run-up the event, you can debate the potential outcome and strategies, and you can analyze the game once it has ended. You can also enjoy a beer and a snack together as you watch the game.
Partake in a Color Run
Tell all your friends to buy a white t-shirt so you can each participate in a color run, which is an exciting themed race you'll remember forever. You will all have fun as you run across a course while all colors from the rainbow are blasted in your direction. Look for an upcoming color run in your local area to enjoy a truly unique experience.