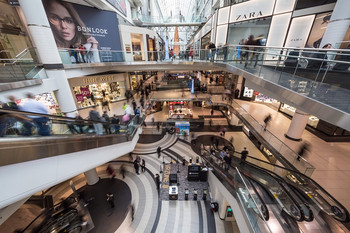 The 1998 international hit "You Get What You Give" from American alternative rock band New Radicals was once assailed for its cheesy lyrics but it emerged as the most successful hit of the band. It peaked #8 on the Billboard Modern Rock chart, #30 on the Billboard Hot 100 Airplay (January 1999), and #36 on the Hot 100 chart. Alt-rock fans are not shy to say that this song was one of their jams back in the day.
Controversial Lyrics
The song earned some controversy mainly because of its closing lyrics. The lines "Health insurance, rip-off lying; FDA, big bankers buying" and "You're all fakes, run to your mansions" (addressed to Hanson, Beck, Marilyn Manson and Courtney Love) were particularly intriguing. Gregg Alexander, the one responsible for the lyrics, said in an interview with MTV said that he intentionally wrote those lines to see if the media would focus on the more important issues mentioned in the earlier lines of the song or the pettiness of the celebrity-taunting lines in the latter part.
Alexander claimed that he did not really get in trouble with the musicians he dissed in the lyrics. Marilyn Manson reportedly said that he's not mad but he just didn't want his name in the same sentence as Courtney Love. Beck, on the other hand, said that Alexander apologized to him and that the lines were not meant to be personal. One of the Hanson brothers, when sought for a reaction, responded with a description of Alexander: "a bit of a character, but a cool guy."
Music Video
Another aspect of the song that gained attention was its music video. The "You Get What You Give" MV was a popular sight on MTV, back when it was still mostly a music channel. The music video was shot at Staten Island Mall in New York. According to Alexander, the setting and the scenes of the music video were meant to be a metaphor for society. It was intended to represent a fake and controlled environment designed to encourage spending.
The music video featured a mob of teenagers and other mall goers wreaking havoc on the place. It resulted in considerable mess. The scenes around the middle part of the music video had the mob throwing things at each other and harassing store attendants. The mall may have had to find a reliable provider of cleaning services in New York to help the mall's internal personnel in cleaning up after the music video was completed.
"You Get What You Give" is a song that features explicit and implied messages that could resonate with some listeners. It was well received by critics and was even described as "secretly influential" but it's not something that can be considered markedly radical. It had a message, which hopefully the song's fans managed to grasp.