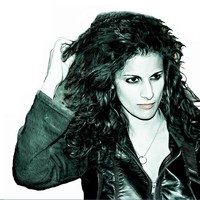 Mishti's "Obsessed" nicely weaves together EDM and a gritty industrial edge into a glorious poppy whole. Possessing absolutely addictive grooves Mishti's attitude is what truly carries the track forward as she sings with a punk like level of swagger. Vocals simply dominate everything else in view, with a colossal beat giving the whole track a tremendous driving presence. Her voice virtually takes over the remainder of the sound as it churns about with incredible intensity, allowing all else to flow from it. Offering such a rich melody the tracks get stuck in the head, as it builds up with such patience.
Raw riffs introduce the piece. A beat keeps time with a scaled back take. Immediately the rhythm takes hold as Mishti sings over it all with a classic sort of cool. Tension comes to define the entirety of the song, as Mishti simply lets it all out after the nighttime flavor of the first third. Upon settling into an even louder, even more in your face take, the piece tries to burn through its entire track length. Letting things drop out only further adds to the overall spellbinding quality of the track, as Mishti proves to have ample vocal chops. By the final stretch of the track all it let loose resulting in a wild intensity, courtesy of ever more unhinged guitars and hyperactive grooves.
With "Obsessed" Mishti presents a sound that deserves to be felt as much as heard, with a riveting emotional core right at its very center.
By Vince Genter