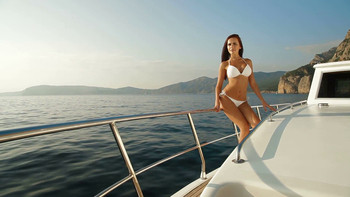 When it comes to special events and occasions, you will find that you wish to celebrate them in style and the presence of your loved ones. Parties can be celebrated in halls and venues with drinks and good food. However, this is the general norm when it comes to the celebrations of an occasion or an event. The usual procedure is to surf websites and book a hall where you effectively can celebrate an event and occasion in style. However, when it comes to party venues and halls, you need to spend a lot on the decorations, food and of course the time you take to book the hall for the event.
Engage if is special yet different
When it comes to parties, you will find that everyone books halls and hosts a party. However, when it comes to doing something unique yet different, you can opt for a boat party with your preferred drinks and food thrown in. If you are in London, have you ever dreamed of making your near and dear ones happy with an entertaining boat ride along the River Thames. This makes your boat ride unique and special. It helps you get the best when it comes to entertainment and enjoyment at an affordable cost.
When compared to banquet parties, you will find that a London boat party is affordable and much cheaper over a banquet party. Your guests will enjoy this party as it is very different from banquet parties that are common for everyone. In fact, this simple gesture of yours of inviting your near and dear ones to a boat party in London is unique in every way. The thought of dancing, eating, drinking and being surrounded by your friends and family are unique. You can enjoy the iconic sights of the mighty landmarks of London like the Big Ben, Tower of London, Westminster Abbey and the like. Here, you all can have lots of fun and be in the midst of your loved ones. In fact, you not only create fantastic memories for them, but you can also create amazing memories for yourself.
Do you face the problem when you are partying, and the neighbours ask you to keep the music down? You can party until late night with the music up loud. There is no one to disturb you or ask you to stop the music as it is disturbing their peace or sleep!
Therefore, if you wish to create incredible memories for yourself and loved ones, it is essential for you to opt for boat ride parties across the River Thames. You do not have to worry about the costs at all. Choose your food and drinks as per your preferences. Your only focus during these boat ride parties is to have lots of fun and enjoyment. You can party until dawn, and there is no one to disturb you at all. The DJ music will make the atmosphere come alive, and this means you can have fun all night long!