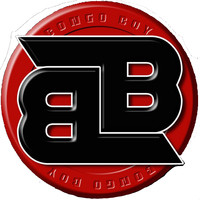 Angelica Joni rides a colossal dancefloor friendly groove on the stylish "Exhale". Tapping into a 90s trance-pop sort of fervor, everything about the song teems with life and optimism. Right in the heart of it all are her soothing vocals that simply wash over it all.
With a timeless classic sound is Conceptz casual cool fervor of "The Band". Crisp percussion and polished keyboards give the song a beautiful sound. Reminiscent of the BadBadNotGood's style Conceptz explore a playful intersection of hip-hop and jazz.
Sung straight from the heart, Jim Allchin taps into ragtime kind of Americana with the passionate "You Might Be Wrong". Rather brilliantly, Jim Allchin goes for a swinging groove as the piece unfurls slowly. Letting things build up Jim Allchin allows a bit of playfulness into the proceedings.
Volume is an absolute must on John Hickman's majestic "Cascade". Drums propel the song forward while synthesizer ring out in a symphonic fashion. Melodically rich the ornate arrangement gives it an interstellar spirit.
The sly slick grooves of "Hail Will Fall" shows off Joey Evans' impressive chops. Guitars ring out into the sky while Joey Evans allows a great deal of space giving the song a feeling of infinity. Lyrics additionally highlight this seemingly endless driving rhythms.
Late 80s indie rock vibes pour out of Richard X. Heyman's dreamy "Incognito". Sounding akin to a long-lost classic Richard X. Heyman's commanding vocals give off a wild, untamed spirit one that comes to inform the whole piece. Resting front and center are the surreal lyrics that come to gracefully define the track.
Ramshackle rhythms guide the shaggy dog tale of Out Of Plumb's "Turgid Toad". Quite strange indeed Out Of Plumb goes for a full-on psychedelic experience with equally odd lyricism allowing the whole track to simply burrow its way deep inside the mind. With a little bit of satire Out Of Plumb ensures that the message and infinitely catchy riffs work together as one.
Site: http://www.bongoboytv.com/
By Nicole Wheelar