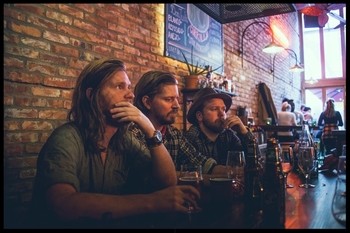 It is now almost two years since the Swedish blues rockers Black River Delta released their highly acclaimed debut album "Devil on the Loose".
2015 these boys literally walked out of the Swedish woods around Bollnäs with their home recorded album and surprised both listeners and critics with their own modern rock take on classic blues when the album hit the shelves in March 2016.
This time, with a new label, a new agent and with some more funds they recorded most of the new album in Tambourine Studios in Malmö, Sweden.
On Friday, 8th of December, Black River Delta will release "Gun for You", the first single of their upcoming album "VOL. II".