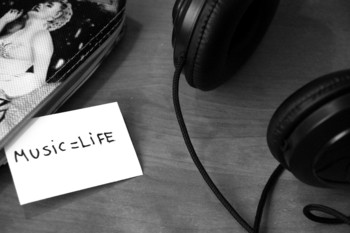 Building a home music studio is easily one of the most fun projects you can undertake. Aside from giving you an opportunity to record your music, having a studio at home can help you connect with other local musicians or even open up a new career path as an audio engineer. When setting up your studio, there are some gadgets and devices you'll definitely need. Here are the top four pieces of tech that should have a prominent place in your home musical studio.
Audio Interface
The core of any modern home studio is its audio interface. This device takes analog signals from XLR microphone cables or quarter-inch instrument inputs and processes them into a digital format that is then sent to your computer via a USB or FireWire connection. From there, you can edit, mix and master the recording in an audio program. Make sure you select an interface that has enough inputs to let you record as many instruments or microphones as you'll want to at one time.
Effects Processor
Although plugins now allow you to easily add effects to a recorded track in an editing software, it can be helpful to have an external effects processor as well. Effects processors add a wide range of different effects, such as reverb, chorus and delay, to the signal chain of your recording. Often, the effects you can get from these processors are of higher quality than those in your editing software. They are also generally easier to set up and use for those who are just starting out in recording.
Guitar Cabinet Emulator
In recent years, the process of recording guitar tracks has evolved quite a lot thanks to advancing technology. One of the largest developments has been the advent of guitar cab emulators, which emulate different types of speaker cabinets using proprietary software to recreate their acoustic characteristics. These emulators can make recording much easier and save you the space that large speaker cabinets would normally take up.
Speakers and Headphones for Mixing
Recording your tracks is only the first step in the process of creating a finished piece of music. After that, you'll need to edit, mix and master your song. Today, this can all be done in an editing software. For this stage, though, you will need high-fidelity speakers and headphones that will give you an accurate playback of your song. The better the audio quality, the surer you can be that you've got your mix exactly the way you want it. If you want to master your song more easily, you can use one of the online mastering services that has sprung up to help you.
Home recording studios are great projects for musicians, enthusiasts and those who dream of starting a career in the music industry. If you've been considering putting together a home studio, be sure to outfit it with these four important devices.