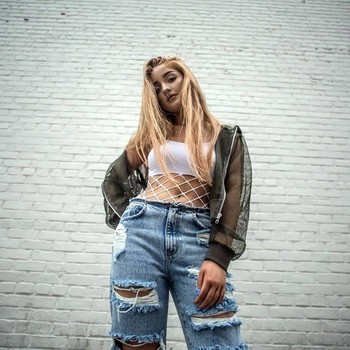 Slated for release on November 17th, "Venom" shows a more mature side of the 17-year old UK-based artist, allowing Harlee's impressive vocal range to really shine.
Harlee's debut single "Holding On," a danceable pop anthem, was instantly added to Spotify's Chilled Pop Hits playlist and New Dance Revolution playlist. Harlee was also named a Tidal Rising Artist.
From a small town in the U.K. called Warrington (straddled between Manchester and Liverpool), Harlee has always known that she wanted to be a singer. She started her career by doing covers on her YouTube channel and by age 12 she was already gigging in Liverpool and Manchester. This year, at the age of 17, Harlee was approached by Steve Madden and signed to his newly founded record label 5Towns Records.