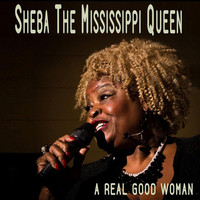 Sheba's 'A Real Good Woman' offers a modern take on the classic blues sound. Over the course of the album the way Sheba delves into a gritty take on relationships feels particularly profound. Layer upon layer works in unison as Sheba displays a true knack for storytelling. Thoughtful narratives permeate every single piece, ones that reflect upon the woe of a loss of a relationship. Elements of rock, big band, and pop are all neatly framed by a bluesy spirit. Attention to detail means that every stylistic flourish works wonders and becomes ever more magnified thanks to the power of Sheba's swinging arrangements. With an ear for melody the way the album unfolds gives it a majestic satisfying whole. Best taken in as a singular piece with a series of suites, the way the album comes together gives it a classic feeling.
Stream: https://open.spotify.com/album/6PXNbhrsRxeSWCADO973WK
Celebratory with its fanfare and chaotic guitar "Oh So Good" rushes forward with such power. Slowing things down considerably "Big Man" has a summery vibe to it while it ebbs and flows with such grace. By far the highlight is the majestic glow of "Real Good Woman". Ambitious and quite sprawling, "Real Good Woman" builds and builds, with Sheba's deadpan vocal delivery working wonders. Fire pours out of the passionate "Hey Girlfriend". Reflective in tenor "Don't Say Goodbye" has a hint of tragedy in it, with thoughtful keyboards and guitars intermingling in such fine fashion. Perfectly closing the album, "Can't Help Lovin' My Man" positively radiates with love.
Artist Web Page: https://bongoboyrecords.com/sheba/
With 'A Real Good Woman' Sheba proves to be adept at belting out snapshots of lives lived to the absolute fullest.
By Tim Wright