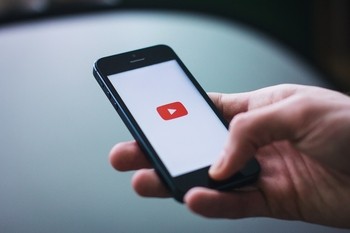 Everyone has had a fantasy about being a rock star, but few ever make that a reality. However, YouTube is making it easier than ever for people to get their music out into the world. Musicians like Justin Bieber, The Weeknd, and Alessia Cara got their start by making videos of themselves singing on YouTube. Just one viral music video can kickstart your music career, and with over 1.5 billion active monthly users on YouTube, it's easier than ever to create a hit. Here are four tips to make sure your next music video goes viral.
Pick a Great Location
YouTube is a visual medium. If you want your video to get noticed, filming in exciting locations will help. Choose somewhere with great views, like on a rooftop of a building downtown or on a cliff overlooking the ocean. If your location is remote, you can hire a truck to bring all of your instruments, filming gear, and props to the location. It might take more planning and money on your part, but the result will be a visually stunning, professional looking music video.
Promote Yourself
It will be hard to get a lot of views by just posting a video with no other promotion. If your channel doesn't have a lot of subscribers, your other social media channels will be invaluable in getting the word out. Create posts with behind the scenes photos and videos to build up anticipation before you post the video. Once your video drops, post the link and encourage others to have a discussion about it. The more people you can get talking, the better.
Pick a Popular Song
Picking the right song is essential to going viral. Many artists, like Charlie Puth and Karmin, began on YouTube by singing covers of popular songs. If you want to follow this formula for success, choose a song by a popular artist and make it your own. Tweet your video with the artist themselves, and they might like it so much they share it with their millions of fans! Make a great video and your own record deal might not be far off.
Collaborate with Other Artists
Utilize another singer's popularity by collaborating with them on your music video. You can each create a video for each other's channels and promote them on all of your social media. Even if your collaborator only has a modest following, you'll still be exposing their fans to your work, and you'll both gain new followers in the process. This is not only a great way to get your work in front of more people, but you might just you're more popular together. Who knows, you might even become permanent music partners!
YouTube is a great platform for sharing your music. By taking the time to create a great music video, you can get tons of views and even have the potential to launch yourself into stardom.