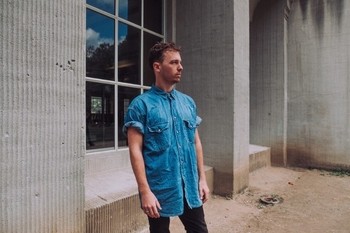 James Chatburn announces sophomore EP "Damen", dropping new single "Darling I Missed Your Call".
Following on from Soulection released "Omens", Damen showcases James' incredible development as an artist. From the sparse production, guitars and lush vocal layers of "Omens", to the D'Angelo leaning "Darling I Missed Your Call", the Australian singer, songwriter and producer shows a dexterity of genre inline with peers such as Jordan Rakei, Gabriel Garzon Montano and Nick Hakim.
"Darling I Missed Your Call" Is a collage of sound combining rough synth bass, gritty guitars, playful trumpet lines and a hard hitting beat, resulting in a steady groove which demands your attention. As the pulse moves on the music constantly warps and changes, in a layering, and then dispersing of musical textures and motifs.