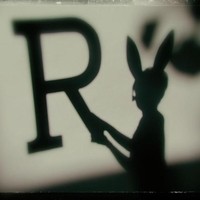 Paris Tompkins is the singer and songwriter in the musical trio, The Riot. Love Makes Me Crazy is one of the song on the band's superb EP titled Tonight We're Alive. Tompkins has a unique voice that fits perfectly in the rock genre in the old speaker-pounding type of rock way. His voice is mature enough to handle most of the high notes of a true rock and roll album.
The EP is not just a collection of rock songs, it also features strong lyrics, excellent production and a genuine through back to true grunge-metal sounds. The Riot are majorly influenced by hard rock, heavy metal and grunge.
The first impression you get when listening to Love Makes My Crazy is the presence of the grunge guitar arrangement. Tomkins who is a Houston native but now living in Los Angeles lends his classic vice to this track. It is a mixture of high octane sounds that rides on strong catchy lyrics to lead into a radio-friendly chorus. The song is filled with clichés about love that Tomkins does his best to belt out at a high pitch. When you're listening to the song, it gives you memories of bands such as Buckcherry, Sum 41 and other Rock 'N' Roll bands that function on high energy.
Love Makes Me Crazy has received a lot of critical acclaim since its release with its video on YouTube racking up more than 90,000 views in a short time. The song has also been tapped to be part of the original soundtrack for the hit television series of Amazon Prime One Mississippi. Another reason why this song is such a great listen is the drums of Victor Singer who provides a fantastic accompaniment to the guitar riffs. The deep bass was provided by Eric Reymond and it wasn't so overpowering that it took away from Tompkin's voice or guitar lead. Even if you are not a lover of alternative rock, there is a lot to admire about this song and it is quite appealing.
One impressive thing to note is that the song was also produced by Paris Tompkin and he did an excellent job of it. Every note is clear and the accompanying melody is sharp. If there is any further justification of the quality of work that The Riot did on their EP. The harmony is distinct, from the singing to the guitar riffs. This L.A. band are going to be the life of the party this summer and they stay true to the Orange County pop punk.
The rest of the EP compliments the song perfectly and if Love Makes Me Crazy awakens your appetite for Here's The Riot pique, then you should indulge in four other songs in their EP. There's a cover of David Bowie's 'Heroes' that is a welcome take on the sold.
Overall, this is a great song that while staying true to its L.A. rock roots, also appeals to a wider audience, showing off the dexterity of the three-man band and the musical prowess of lead singer Paris Tompkins. We rate this four stars out of five.
Sophie Samson