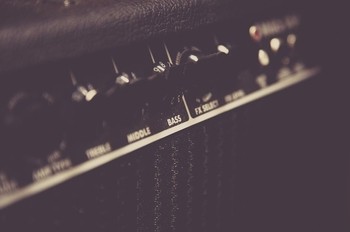 As your band gains some fame, you might start considering a tour. This can be a very fun experience and gain your band some much needed exposure. All it requires is a little planning and promotion, and you and your bandmates can be on your way to an amazing and rewarding time.
Scheduling and Venues
The first important step to having a fantastic tour is to figure out everyone's scheduling and to pin down performance venues. Depending on your level of fame so far, look at venues that cater to your target audience. Bars and restaurants are typically good places for live performances, as are universities. You might be able to get a concert hall of some kind if your name is big enough and you can afford it. Be sure to make all arrangements ahead of time, including hotel rooms. In addition, another obvious element of planning is fitting the tour into the personal schedules of all your bandmates.
Arrange Transportation
Your band likely isn't famous enough to have a dedicated bus for touring yet. Renting a van, like those available from Elite Truck Rental, might be an option, or in some cases you might be able to just use or borrow a vehicle of a bandmate, a friend, or a family member. Unless you have access to a large enough vehicle to transport your band members and all the equipment, however, renting a truck or a van is something you will need to arrange.
Spread the Word
To have a successful tour, you have to drum up some interest for it. Broadcast the tour on your social media. Create events for each gig on Facebook. Give away a free song as a promotion. Advertise in the cities and locations where you will be performing and tell everyone you come across. Like with all marketing efforts, focus on reaching your target audience with information about the stops on the tour.
Sell Merchandise
Selling merchandise is a large part of going on tour for any band. If you're considering going on tour, you likely have already produced a CD and will need to order adequate copies to sell at each performance. Even without a major record label, it's easier than ever to create print-on-demand CDs yourself these days. Having exclusive merchandise available on your tour is a good way to entice people to actually show up. T-shirts are an old standby.
Going on tour can be exhilarating. Your band can meet your fans and gain new ones, begin to make a name for itself, and you can have some great and amazing times with your bandmates. If you haven't yet considered a tour as a way to promote your band, by all means do so.