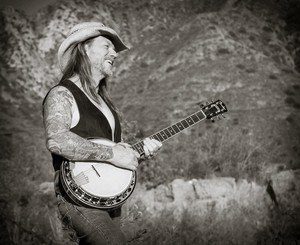 Kodomo's cinematic 'Divider' out Friday 8/18
Kodomo aka Chris Child's Divider EP out this Friday displays a more deliberate approach by Chris Child in the composition and production of the material. Mastered by Taylor Deupree, Kodomo's sound shifts on Divider into something more cinematic without sacrificing some of the driving energy of his earlier material. While previous works were informed by an accumulation of influences like Japanese techno, minimalism, 80's new wave, the new tracks reflect a more of an outside-looking-in perspective and increasingly cinematic approach.
US stoners MENIN to release "Lord Of Pain" EP via Doom Stew Records
Portland, Oregon's favorite science fiction stoner doom outfit Menin is proud to announce its allegiance with San Francisco's Doom Stew Records to release the EP Lord of Pain on CD and 12″ vinyl September 15th.
Menin's power has rarely been glimpsed outside of the Pacific Northwest until now. Two drummers, downtuned guitar, and towering bass bring about an involuntary slow-headbang with interlocking polyrhythmic riffs. The unhinged vocals of guitarist Chris Gray serve to further disorient and disturb the listener.
ROSU LUP Reveal "All My Lovers" with Impose Magazine
"All My Lovers" features a lighter side to Rosu Lup, full of swirling piano melodies entwined with their signature blend of pop-meets-folk choruses. Impose calls the track "poignant" and a "truly blissful and captivating track."
Canyon City: New Album "Constellation" Out October 6th
Nashville-based songwriter, multi-instrumentalist and producer Canyon City (Paul Johnson) mixes his indie-folk roots with pop hooks and sparse, airy production, on his forthcoming studio album, Constellation. The LP marks his second full release under the Canyon City name and drops on October 6, 2017. The first single, "Midnight Flight," is out now on iTunes and Spotify.
Sumie Shares New Track "Leave Me"
On 2013's eponymous debut, Sumie tapped into the mid-point between Scandinavian and Japanese folk music to deliver an album of blissful restraint, its quietude shaped by a combination of parenthood and natural inclination. The follow-up is an album of stealthy dynamism, drama and mystery, its impact made all the greater because it skirts obvious routes to dance just out of hand's reach, always seeming to be on the verge of departure.
Watch Sneaks explore Mexico in her new music video for "Future"
"Future" is the closing cut off Sneaks' new album It's a Myth, a release that the Washington Post says lands "in a sweet spot between early hip-hop and minimal post-punk." Today, Sneaks' Eva Moolchan is sharing the Kasandra Belén Díaz-directed music video for the song, filmed on a recent journey to Mexico.
SYML Shares Gorgeous Video For "Fear Of The Water"
SYML shared the video for his track "Fear Of The Water" via Ladygunn yesterday. The song is from his latest EP Hurt For Me, which also features the massively streamed single "Where's My Love."
QUEENS OF THE STONE AGE: "THE WAY YOU USED TO DO" VIDEO OUT NOW
"The Way You Used To Do," the recently released first single from Queens Of The Stone Age's ominously approaching seventh album Villains, has been realized as a fever dream Satanic dance ritual extravaganza—featuring QOTSA founder and frontman Joshua Homme lighter on his feet and darker in his soul than ever before.
Chapellz Release Music Video for "Passion"
Canadian electro-rock duo Chapellz has released a music video for their single "Passion," premiering with Highlight Magazine. The song will be on the band's upcoming debut EP The Notone releasing on 9/1 and is a dramatic love story between a starlet and a common man.
Mr. Lif & Akrobatik Tour Dates + New Video
Mr. Lif & Akrobatik (The Perceptionists) just released their new album "Resolution" and are headed out for a quick West Coast run of shows. They also have a new video to share for the track "Free At Last" – a celebration of everything they've overcome and all they've got in front of them.
New single and video from Norwegian urban talent Louam
This week Norwegian R&B talent Louam from Oslo will be out with her brand new single and video "No Time". This is her third single since the debut earlier this year. The video for the track was shot on location in New York in June and premiered on YouTube today.
Steve Aoki and Yellow Claw Drop "Lit" Video Feat. Gucci Mane & T-Pain
Steve Aoki and Yellow Claw's music video for "Lit" featuring Gucci Mane and T-Pain is the third video installment released from Aoki's chart-topping album KOLONY, following visuals for "Without U" and "Night Call." Kolony debuted at #1 Album on the iTunes US Electronic Chart last month. Each video release off the project takes place in a different room of the Dim Mak Manor that corresponds to the vibe and feeling of that particular song.
Royal Blood Scores Second No.1 With "Lights Out"
British rock band Royal Blood's current single "Lights Out" has reached No. 1 on the rock radio chart (as the No. 1 Gainer for good measure). This is the band's second visit to the #1 position on the Rock Airplay chart, following "Little Monster" which peaked there in July 2015.
"Lights Out" is featured on the band's most recent release How Did We Get So Dark?, which was released on June 16th on Warner Bros. Records and debuted at No. 1 in the U.K. The album has accumulated over 30 million streams to date across Spotify and Apple Music and sold over 250,000 copies globally.
Lisa Mitchell Shares "Stop"
Lisa Mitchell shares her acoustic version of the Spice Girls' 1997 single 'Stop' today. Featuring in the Spice Girls' 1998 Spice World movie, the track emerges as a taster of a brand new acoustic five-track EP, When They Play That Song.
BØRNS Releases Video For "Faded Heart" Today
Indie-pop singer, songwriter and musician BØRNS released his newest single "Faded Heart" July 28TH on Interscope Records. BØRNS will perform "Faded Heart," and other selections from his forthcoming album, at intimate club shows this fall.
Fifth Harmony album signing at Hard Rock SF
Yesterday, hundreds of fans ascended on Hard Rock Cafe San Francisco for a chance to meet Fifth Harmony during a special album signing for their new self-titled album, Fifth Harmony, hosted by the recently renovated restaurant and Epic Records.
The band met with 500 fans who pre-ordered the album in order to receive exclusive access to the signing event, others stood by to take images of their favorite group.
TETRARCH Premiere Blistering New Track "Pull The Trigger"
Trailblazing metal group TETRARCH are getting ready to kick off their upcoming tour with metal giants DevilDriver and fellow support artists 36 Crazyfists, Cane Kill and Uncured this coming Friday, August 18. In anticipation of the tour kickoff and the release of their upcoming album, Freak (out September 29 – pre-order via iTunes, Amazon or Google Play), the band is thrilled to reveal another new track, entitled "Pull The Trigger". Listen now and read an interview with guitarist Diamond Rowe now via Alternative Press.
ACEPHALIX: Cvlt Nation Premieres "God Is Laughing"
Ahead of its release through 20 Buck Spin next month, ACEPHALIX – featuring members ofVastum, Necrot, Depressor, and more – offers a terrorizing indication of the horror their new Decreation LP delivers, partnering with Cvlt Nation for a premiere of the album's "God Is Laughing," alongside an interrogation with the band.
NOTHING BUT THIEVES RELEASE "I'M NOT MADE BY DESIGN" ALONG WITH LIVE VIDEO TODAY
Today, critically acclaimed U.K. based band, Nothing But Thieves release their third instant-grat track "I'm Not Made By Design", along with a live video. The track will be included on their upcoming sophomore album entitled Broken Machine, which is set for release September 8th, 2017 via Sony Music U.K./RCA Records and is available for pre-order now. Along with "I'm Not Made By Design", previously released tracks "Amsterdam" and new single "Sorry" will also be available as instant-grat upon album pre-order. "I'm Not Made By Design" is available now at all digital retail providers.
ANSON Announce Debut EP and Unleash "To Be or Nothing At All" Music Video
Los Angeles-based Alternative Rock band, ANSON is a 3-piece act set to bridge early 2000's emo rock with today's mainstream stratosphere. The group, consisting of Anson Li (Vocals), George Tello (Bassist), and Zack Mueller (Lead Guitarist) offer an array of introspective songs about life and discovering who you are as a person. Today, they are thrilled to announce their debut EP entitled To Be or Nothing At All, produced byAndrew D'Angelo (Set It Off, Volumes, Cold Rain), mixed by Dan Korneff (Paramore, Pierce The Veil, Our Last Night, My Chemical Romance) and Nick Morzov (Ghost Town, Set It Off, Dan + Shay, and The Night Game), and mastered by Ted Jensen (Muse, Green Day, Billy Joel, The Police) is due out September 29, 2017.
http://newnoisemagazine.com/anson-nothing-video/
Tank Releases New Video For Rising Hit Song "When We"
R&B Money/Atlantic Records and multi-Grammy nominated R&B artist Tank releases the new video for his single "When We" today. Premiering via VIBE.com, this sexy new video definitely pushes the envelope and gives fans a peak into what his new album SAVAGE has to offer.
DJ Holiday & 2 Chainz – "Wassup Wid It"
'4am In Decatur', the new project from DJ Holiday is on the way and nearly four months after dropping "Wassup Wid It," Holiday taps 2 Chainz for the song's fire-filled video which jumps right into a typical night in Atlanta. The visuals set the scene of a local neighborhood block, from people making their way home – while others are just starting their day, to neighbors keeping their eyes out. But 2 Chainz and DJ Holiday are there to make sure the entire neighborhood is lit up, as they perform the ominous track on top of an police squad car.
The Quiet Life presents Touch Tones LP
After a 10 year hiatus from music, Los Angeles clothing and design outfit The Quiet Life announces a new audio and clothing capsule collection with Chicago's Touch Tones. Touch Tones is a rotating cast of artists directed by two longtime Chicago musicians. Inviting one another into variance, flux, and mutability in the recording studio, the album features free-jazz dummer Tim Daisy, avant garde vocalist and trumpet player Liz Payne (Town & Country), and Scottish vocalist and author Chris Connelly (The Bells, Ministry, Revolting Cocks) all mixed at the Wilco loft by John McEntire (Tortoise, The Sea & Cake, etc.).
Covey Releases "Same White Shoes"
Boston-based indie folk rock project Covey releases single "Same White Shoes," via The Wild Honey Pie and announces their debut LP Haggarty, due out September 22, 2017. With only a couple singles out and no major label support, Covey has amassed over 110,000 monthly listeners on Spotify, and single "Comes And Goes," currently stands at over 2 million plays. Since relocating to the United States for school in 2010, Covey has managed to connect with listeners across the world through soul-baring lyrics and raw vocals.
WARM BREW RELEASE VIDEO FOR "FULL EFFECT" FEATURING DOM KENNEDY
Today, Red Bull Records recording trio Warm Brew releases the official video for their newest single, "Full Effect," featuring Dom Kennedy. Produced by frequent collaborator DeUno ("Gang Signs" for The Game), the melodically driven track perfectly blends Warm Brew's modern take on a classic west coast style with a classic Dom Kennedy verse. The video was directed by GoodBoyShady (Juicy J, Wiz Khalifa) and premiered on CLASH this morning.
Alex Siegel's "Easy"
Alex Siegel is a musician, songwriter and producer based in Santa Monica, California. His debut album Röykkä is the fruit of recording sessions after Alex met producer Matti Kari in a hostel in Moscow. They went on to record the album in the countryside of Finland in autumn, projecting vibes that are equal-parts laid-back, sunny California and colorful, cool Scandinavia.
Trippy Turtle drops new single "Super Song"
Jersey Club producer Trippy Turtle just dropped a new single "Super Song" feat. Disco Duck which follows the announcement of his Trippy EP last week and new video for "Lettuce" feat. Soulja Boy. Only a turtle can incorporate different genre's like Bmore Club and R&B the way he does on the high-powered "Super Song" with Disco Duck's soulful vocals to keep the party live. Trippy is also announcing that tickets for his Lettuce Turnip Tour (full tour dates below) are on sale today. For more information on the tour visit www.fofofadirecords.com. Check out "Super Song" feat. Disco Duck, share now and stay tuned for the Trippy EP coming on August 23rd.
Ted's Dead music video "Rat King"
The video was shot & directed by Thomas Ignatious at various locations around Brooklyn. Ted's Dead recently released their debut E.P. Rat King and are playing lots of shows in preperation of a Northeast tour in November.
AMBER MARK SHARES NEW SINGLE 'HEATWAVE'
YC vocalist and songwriter Amber Mark today shares her new single 'Heatwave.' Written and produced by Amber, the single is now available to buy and stream via PMR/ Interscope Records.
Whitney Peyton New Video 
Whitney Peyton goes beyond the limits of genres effortlessly. A Hip Hop artist, her music has no boundaries. She demonstrates this with the announcement of her new home at Tragic Hero Records.
Whitney has multiple releases and national tours to her credit. Ready to take things to a new level, she signed with the predominately rock/metal label Tragic Hero Records which saw something special in her. The partnership was an easy choice for Whitney as she shared, "I told myself that if I ever signed with a label they would need to match my work ethic and really see my vision. Tragic Hero is made up of really excited and hungry individuals that root for the "underdog" which is something I've always represented and never wanted to abandon. My new projects are still hip hop, but will take on a more modern evolved sound as I develop as an artist."
Listen to Blue-Eyed Son's new single "Don't Love the World too Much"
Blue-Eyed Son was sitting in his boxers at 11:32 am on July 31st recording vocals for "Don't Love The World Too Much". 12 hours later he was still in his boxers and scrambling to finish the artwork before his deadline of midnight. He was in his boxers because at his current location, it was 98 degrees in the shade and that's all he could wear without melting like butter. He had to peel himself off the chair when he finally finished. He thought, "It ain't perfect…far from it…but then again, what is?" But Blue-Eyed Son had done it. He had completed and published the 11th song of his 12 tracks in 12 months challenge. We hope he's is drinking a cold beer now and relaxing. And we hope you enjoy his track.
PRE-ORDER NEW A$AP MOB ALBUM NOW – OUT NEXT FRIDAY 8/25
AWGEST, the takeover by A$AP Mob and AWGE throughout the month of August, continues this week with the official video for new song "Feels So Good", a performance on The Tonight Show Starring Jimmy Fallon, and today with the pre-order launch for the NYC rap collective's heavily anticipated follow-up, Cozy Tapes Vol. 2: Too Cozy, out August 25th via A$AP WORLDWIDE/ Polo Grounds/ RCA Records.
NOAH PARKER'S NEW SINGLE 'RADIO'
Singer-songwriter-musician Noah Parker releases new single "Radio" today, August 18th, 2017, a provocative and catchy challenge to the state of pop radio. In fitting with this mission statement, the song features stimulating, active songwriting and production teeming with Noah's unique and irresistable personality. It's this character that turns the song's refrain – "I'm f***ing tired of the radio" – from a pessimistic offhand complaint into a playful challenge to the pop world, while Noah's exceptional vocal performance emboldens the song's sense of defiance.
Flora Mujamesi is making global waves with his new single 'Karma'
With 17 awards and YouTube views in the millions Flora Mujamesi has the world dancing to his brand new single 'Karma,' which features Bruno, Klajdi and DJ Vicky. A release from fire-hot Albanian label Three Dots, this track has the summer covered from point to point to point. If you would be interested in featuring 'Karma,' or arranging an interview with Flora, please do not hesitate to get in touch with me.
Musician Nick Dean Releases New Single, "How Did We?"
Today, Nomad Group drops Nick Dean's new single, "How Did We?," placing him in a class of contemporaries such as Harry Styles, Niall Horan, and Ed Sheeran. "How Did We?" is available now on all streaming platforms, including Apple Music, SoundCloud and Spotify.
Co-produced and co-written by Nick and longtime collaborator Mike Miller, Nick's inspiration for the song is simple. He says, "There's ironically something memorable about the nights you don't remember." The recording's Top 40 sound supports an infectious pop melody and Sheeran-esque lyrics like, "You're trying to find a way out of here with me but we're falling to our knees. If I could only find out what was in-between…"
Jesse Royal Releases New Single "Generation"
Jesse Royal released today his new single "Generation" featuring Jo Mersa Marley from his upcoming debut album Lily of Da Valley. The album is scheduled for release on October 6, 2017 on indie powerhouse label Easy Star Records with the pre-order available now at http://JesseRoyalMusic.com.
French metallers eOn stream their new album for extended worldwide release
A few weeks after a limited release "only for the fans" of their brand new full-length record 'Purgatory Inherited' French savage metallers eOn (Element Of Noise) just unleashed this effort for a worldwide extended release (CD & Digital) on Bandcamp while the entire album is available right now for full-stream at the same location.
Pedram 'Come To Me' Single
Pedram (born april 13, 1995) is a 22 year old swedish-iranian rapper and singer. Pedram released his debut single "Come To Me" on august 11, 2017. He is an independent artist based in Stockholm, Sweden. Pedram started making music at the age of 14 in William Howard Taft Charter High School in Los Angeles, California. He got inspired by the heavy hiphop influences in his school, where Ice Cube and Eazy E also attended. He started out by rap battling and soon started getting recognition in his school from his battles against other students. At the age of 19, Pedram released his first EP with ObJ called "Quality Over Quantity" which led to a documentary on swedish television, SVT.
The New Video from UK Singer/Songwriting talent Colette Kavanagh
Colette's new video release showcases her talent in writing and performing beautiful songs brimming with character and her insightful views on the world. Her vocal and songwriting style has been compared to Kelly Clarkson and Sarah McLachlan and although you can hear elements of them in the song, the music and vocal performance is pure Colette Kavanagh. Watch this brilliant video which encaptures Colette's stunning song perfectly.
Ari B – "Dance Into The Party"
Ari B's music is known for its style, originality and dance-able beats, but Ari takes it to a whole new playing field with her new single "Dance Into The Party". The music video hits the dance floors with never seen before moves and Ari's usual commanding, meaningful narrative. "Dance Into The Party" is now available via all major outlets and accompanying music video was directed by Wayne Isham (Michael Jackson, Madonna, Bon Jovi) and choreographed by Chuck Maldonado (Stomp The Yard, Step Up 4). Both further position Ari B as a performer who will make her indelible mark in the music world.
New From Miley Cyrus "Younger Now" Out Now!
Today, global superstar Miley Cyrus has released her new single "Younger Now," lyrics written by Miley Cyrus with music written & produced by Oren Yoel and Miley Cyrus. "Younger Now," is the title track off of Cyrus' upcoming album set for release on September 29th and available for pre-order now at all digital retail providers.
Stream the new single from Awaken I Am (Australia)
"'Black Dreams' is written about a person trying to climb their way out of a place of depression and anxiety," explains vocalist Adam Douglas. "In times like this, you feel like you have lost yourself and so you push people away, looking for an escape by making irrational decisions. You soon realize the people who cared know you better then you know yourself."