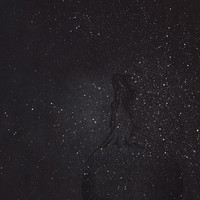 For an artist or band to be around for a short amount of time, but already have quite the following is saying something. Guest Actors may have been around for a mere 2 years, but it is only within that time frame that they have done so much. "By Demand", just happens to be their lead single off their debut album "Under Those Silent Skies". Not only is this their lead single for this album, but the single itself, is just one interesting number, and why should it not be? Am I right, it will surely rock you!
It really embraces the listener with what to expect from an alternative rock act such as Guest Actors. "By Demand", brings to mind such acts as Coldplay, Arcade Fire, and Leonard Cohen. Whom the band looks up to, as these acts are influences to them so it just makes sense that their style would sound a lot alike. When listening in to this track though, it does bring more of a Coldplay vibe to it, than the other influencers they take from. It just has that same energy, vocals for one, for another the instrumentals, sounding so much like Coldplay. It may even be hard to differ whom from whom at times. That is just how good of an act, Guest Actors tends to be in terms of their music.
As for the song, it really does strike a chord with the listener. It has this compassionate feeling towards it, such emotion of energy that keeps the song pulsating. A never ending tone of beat, that plays off the instruments, as well as the vocals. Which themselves, as vocals bring forth this power of flow, that keeps the music moving through and through. It is as if, the music were like a stream, with the scenery of fish, swimming swiftly through, to the beat of the music itself. It is really how it sounds and really plays out.
In terms of an overall experience, Guest Actors is one of those types of bands, you first experience with a track like this. They give off this feeling of hearing them before, even though they never existed until recently. That is what they do with their music, they act as if you have heard them before but yet you have not, and want to experience more to what they have going for them.
"By Demand", is the perfect title for this track, because it showcases the want and need of Guest Actors. This being just the beginning of who and what they can truly do with themselves. A single such as this one, is the perfect set up for this debut album that will follow suit. All that is left is for others to hear it all, letting it all seep into the masses slowly but surely.
With that, Guest Actor's "By Demand", is one track to experience by the ears, because of the energy, tone of pace, and source of beats. It keeps it all in sync and allows for the music to be an overflowing experience of exposure.
By: Natalie Perez