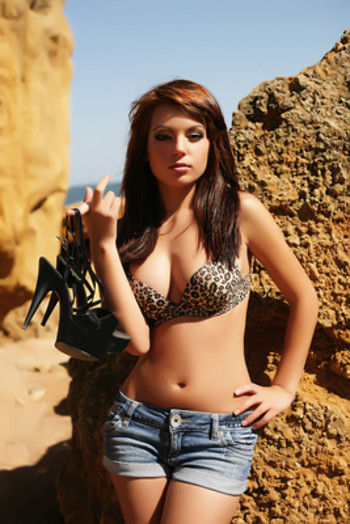 Eastern Europe offers a unique fusion of Socialist past, Slavic culture and modern industry and culture. Thus, it is a very interesting and promising travel destination.
Here is our list of 10 most worthwhile tourist destinations of Eastern Europe that you are sure to find fascinating.
List of Must-See Eastern Europe Places
1. Moscow, Russia. The capital of Russia is a vibrant city to visit, with Kremlin – the center of the former Soviet Union in its heart. It offers a lot of entertainment, rich nightlife and a cultural shock from some wild Russian traditions which often come as a shock to Westerners.
2. St. Petersburg, Russia. This city is considered to be Russia's cultural capital. Its lifting bridges and empire times architecture will let you come closer to Russia's monarchy history and its cultural heritage in forms of classical music and literature.
3. Kiev, Ukraine. A cozy city, once a center of Orthodox Christian life of the early Middle Ages, it is now the cradle of Ukrainian culture. The city is a beautiful merge of Orthodox religion, Sovietpast and modern present.
4. Tallinn, Estonia. A small medieval European town where Russian-speaking and Western European histories collide. A perfect destination for a romantic weekend for two.
5. The Plitvice Lakes, Croatia. It is one of the most beautiful national parks in Europe, with abundant wildlife including deer and bears, and an amazing sequence of crystal clear lakes.
6. Lake Bled, Slovenia. Bled is a small paradise, a lake among the mountains in Slovenia, which is often called "little Switzerland". It allows for many outdoor activities, like skiing and swimming, both in the summer and in winter. And Slovenian cuisine is sure to be tasted, at least, once in a lifetime.
7. Prague, Czech Republic. A capital for beer pubs with the best breweries in Old Europe. It is also an architectural masterpiece with small curved streets, a fascinating place to visit.
8. The Danube Delta, Romania. Another natural conservation park with rich wildlife and amazing views of the longest European river, Danube.
9. Biogradska National Park, Montenegro. Montenegro is known for its breathtaking natural views, and this park is a combination of mysterious dark water lakes, wild bilberry fields and thick pine forests. It is a place to take the nature in in its clearest state.
10. Tatra Mountains, Poland. It is one of the longest mountain chains of Europe, with more than 100 high-altitude lakes, waterfalls and amazing views. It can be reached from Poland or Slovakia.
We hope you enjoy your journey and rediscover Eastern Europe the way you have never previously seen it.