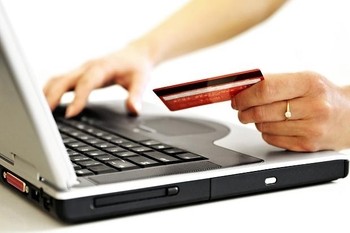 If you are searching to sell some of your use items, you are in luck. This article will discuss in depth about online marketplaces that smaller retailers or any individual can use to sell their items. Among the advantages of using these online selling sites like Launch Cart includes being able to reach new and diverse customer bases. However, not all marketplaces are created equal.
There are some online selling sites that have been proven to be an invaluable resource to sellers while there are some that profit by charging a numerous amount of fees without delivering a sufficient amount of customers to their sellers. Regardless of what you are intending to sell online, there is a right marketplace for your product on the Internet.
Learn more about the top online selling sites listed below that may be ideal for your business unique needs.
1. Amazon
When Amazon first started their business, they were an online bookstore which drop-shipped most of its inventory. At a point of time, it was the world's largest online bookstore but it only sold books. Later, this online selling site exploded into being one of the world's most visited websites which offers millions of products with a range of product categories. This online selling site has a lot of buyers' trust but the massive customer base comes with higher fees and more competition. That said, more people looking to buy on this online selling site is good for retailers or individuals looking to sell their items.
Amazon and uses a built-in algorithm that will recommend your products to people who might be interested in them based on their search histories. Therefore, this online selling side is a favorite among the global community because of its established reputation and daily deals that it offers to its customers. Almost anyone selling anything can run a business on Amazon.
The diversity of prospects available on the online selling site is a powerful motivation for many retailers. However, ensure that your prices are competitive to be a contender without sacrificing too much of your profit. For smaller scale retailers, this will pose a unique challenge as there will be many merchants with competitive prices but with the right product, you can fit right in.
2. Etsy
Etsy is thriving well as an online selling site. In the year 2005, it started as an online community for crafters, artists and vintage enthusiasts. This online selling site was based in an apartment in Brooklyn, New York. Today, it has over 1.6 million active sellers on this online selling site. Perhaps one of the most enticing feature is it has 26.1 million active buyers making it a very popular online selling site. It was also a top pick for a profitable online selling site alongside Amazon and eBay.
Etsy specializes in handmade and vintage goods. It also provides craft supplies. While this may limit what you can list on this online selling site, this can work tremendously in favor of anyone who can provide the supplies for the craft niche. From a selection of costumes, jewelry, fashion accessories, vintage items or wholesale craft supplies, you can find everything on this online selling site. Retailers searching for a platform to sell their unique product will find that Etsy can offer the right target market.
3. Bonanza
Bonanza has a headquarters in Seattle and is relatively new to the e-commerce scene. However, for a new online selling site, it is doing incredibly well. It has over 22 million items offered by sellers on this online selling sites. Many of the sellers are also making a profitable business by just being on this website. Besides, this online selling site has merchants and shoppers in nearly every country in the world. Over 40,000 sellers have created businesses through this online selling site. It is a favorite among the global community because it is one of the easiest online selling site to use. Its popularity is on the rise among users and it is highly recommended for any merchants to begin listing on this website.
It is similar to eBay in many ways because it has no limit for what type of product that you can list on this website. One of the most attractive feature about this online selling site is that Bonanza does not make money until its sellers do. This means that you will see a higher profit margin by using this website and it is completely free to list an item on this site. Prices on this online selling site is also fixed which means that there is no chance to bid against other buyers like in eBay's auction style listings. Many online sellers will be able to list their items on multiple platforms because this online selling sites sends there are listings to Google and Bing.