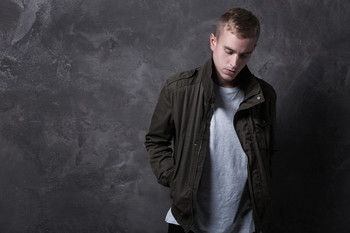 The smouldering talent that is Leaone continues his rise this July with a sublime new single 'End of The World' – the first track to be taken from his forthcoming EP 'Wild Horse Ride On', released through Fierce Panda this Autumn.
https://twitter.com/hisnameisleaone
Leaone's sweetly sobering and sombre tracks have already seen him described as the missing link between Leonard Cohen and Lana Del Ray. While, on his debut 'Oh, My Sweetest Sin', released this summer, Leaone found himself winning support from Huw Stephens on BBC Radio1, as well as the local BBC Introducing teams in Norfolk and Suffolk, and performing in support of Emmy The Great and Roddy Womble.