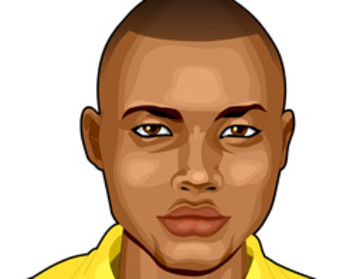 Based in Kuala Lumpur, Malaysia is Kolade Olamide Ayodeji, a prolific songwriter, beat maker, producer, poet, and rapper. Having a business background- Ayodeji has a degree in Business Administration and Management- and a strong desire for independence has allowed him to be the captain of his own ship: he writes his lyrics, produces his songs, and markets songs and releases albums on his own independent record label Kolade Olamide Entertainment.
http://www.koladeolamideayodeji.com/
Kolade has dabbled in a variety of genres, and his unique hit-making ability has allowed him to pen songs that could be described as everything from pop to hip-hop to country to dance to gospel. He has released two albums to date; Hit List and Best Moment of our Lives. The single "Trap in the Night" has seen airplay on multiple at radio stations like Agboma FM, Valley FM 89.5 and more – as well as numerous internet radio stations and now, we're excited to spread awareness of this absolutely enchanting music video as well.
"Trap in the Night" is a revamped version of "Trapped in the Dark", which entered the Semi-Finals in the Lyric Category of "Song of the Year" songwriting contest in 2007. Kolade explains that, "The story behind the song was not showing interest in love when the other partner is in love or while dating. Just like still wanting more time to enjoy before settling down. It is about feeling regret when the partner walks away due to nonchalant attitude of one towards the relationship." "Trap in the Night" is full of bright and radiant electro-pop elements, with a female lead vocalist singing passionate lyrics that create a reflective, longing mood: "I was trapped in the night for not adoring you," she sings in the chorus.