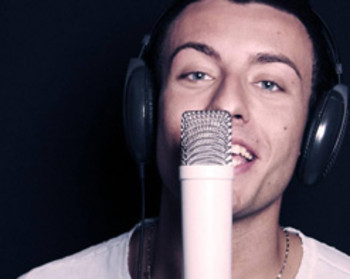 Elia Pazzini- known to most simply as Elia- was born in Italy. His musical path began recently, at the age of 22. In some ways, it saved his life. Stuck in not only a painful relationship, but also an academic life path that was conventional but unfulfilling, Elia found solace in inspiration in his music. Interestingly enough, Elia had no formal training, but rather sat down on the beach with an iPad and an idea, and his musical career was born. Since that time there's been no turning back for Elia.
Although his music is primarily pop, he takes influence from a variety of genres- like dance, Latin, rock, and indie- that results in a fresh take on pop music. Elia's versatility is endless, but no matter the sound of the song, he always hopes to show authenticity through his lyrics, melodies, and vocals.
Elia is currently gearing up to release his debut album White Owl. The album is for those who think about love irrationally, and those who fall in love with the wrong person. Even when they know it's going to hurt, they try anyway, because the thrill and the passion of the moments are too strong of a pull. The songs on White Owl explore different moods- happiness, fear, pain, anger, and passion- with an ultimate message that love is worth the pain. The album depicts an idealized girl who can give this intensity: beautiful and passionate, yet alone and wild, she makes you feel alive but can never be reached or tamed.