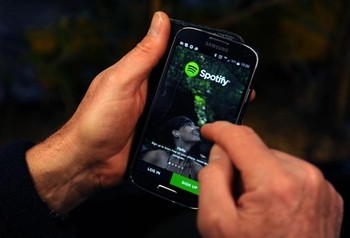 Smartphone technology has grown in recent years and that has given music lovers the chance to stream music straight from their handsets rather than having to download albums. There are now thousands of smartphone apps to choose from when it comes to streaming music and if you are looking for free options, have a look at some of the following apps, which are sure to suit your needs.
1. Spotify
Spotify is currently one of the most popular apps out there for music lovers, and although the premium version offers better functionality, there's certainly nothing wrong with the free version. You'll get around 30 minutes of free listening time before you must listen to a couple of adverts, and you'll only be able to play random songs in each album rather than being able to pick a song – but it's still one of the best free apps available for music fanatics.
2. YouTube
Although a lot of music lovers don't rate YouTube because of the many advertisements displayed and the fact you can't yet listen to music while doing other things on your smartphone, it's still a great alternative if you're looking for a free app to listen to your favorite music.
3. Pandora
Pandora is a good alternative to the above apps if you're looking to search for certain artists. It will play songs from a specific artist and you'll also be able to save your favorites. Pandora offers many features for music lovers and one of the best is that it will recommend artists that are similar to the one you are listening to, so you will have even more music to sieve your way through.
4. Shazam
Shazam is completely unique to the other apps out there and it's also a very handy tool if you are sat in a pub and a song plays that you love but don't know the name of it. Simply turn Shazam on and it will record a clip of the song and then it will find it for you in its database. Once the song has been found you will be able to favorite it so you can listen to it later using one of the above apps.
5. iHeartRadio
If you're looking to listen to one of your favorite radio channels you'll be able to do that with ease thanks to the iHeartRadio app. Yes, you can listen to standard radio stations using the features of some standard smartphones, but what makes this app truly special is that it doesn't show any commercials and it also comes with a host of other features that will even let you start your own radio stations and listen to your much-loved podcasts.
If you are currently studying for an online master of music in music education degree via an online MMME program, you will love the above apps, as not only will you be able to listen to your favorite music while studying but you'll also gain inspiration to take your musical career to the next level.