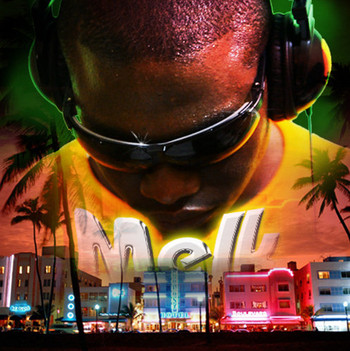 MELK is the next hip hop rapper to keep it all lit! Hence, why he went on to write and record his latest and newest song called "Bentley", which will be accompanied by a video of course. But besides music being such a BIG part of his life from the inside and out; MELK discusses more about his influences, how he got started with music, to why he went with picking vocals over any other instrument.
NP: Your artist name is Melk but your real name is Stephen Heuvel. Why go with calling yourself Melk instead of using your real name Stephen Heuvel?
Stephen Heuvel is that young boy with dreams that endures pleasure by making up scenarios in his head of what it would be like living that dream, Melk is that guy that does the strategizing, plotting, mapping, timing, etc., puts in all the work, takes action that will generate positive results (success) and gets no pleasure nor satisfaction off of dreaming, making up scenarios in the head or some trick the mind tends to play on us. You know the mind can seduce you so much so that the idea of something becomes more satisfying than the thing itself, so you stop at the idea and never make it real. Melk is that part of me that has this way of thinking under control.
NP: Do you think we will ever see the Stephen Heuvel name placed anywhere in regards to your music or will it be kept under wraps or known to those who know of it?
I'm pretty sure u won't see it placed anywhere as far as I'm concerned, people have been calling me Melk since I was 12 years old, most people that personally know me don't know my government name.
NP: Does Melk have a meaning to it, or was it just a randomized name that came to you out of the blue?
Like I just told you, people have been calling me Melk since I was 12, I basically didn't come up with it and it most definitely isn't random, there use to be a saying back then about "gettin yo freak on" sharing that milk if u literally translate it from Dutch to English, I use to kick it with the older dudes and they always use to say it to me a lot cause I was so into that topic and acting all grown to these girls 3 to 4 years older than me that they use to kick it with. Every time we kick it they be shoutin' it loud at me till it got to the point that everybody and I mean literally everybody started calling me Melk. You know right? Melk is milk in Dutch. It ain't just my artist name, this how people know me in the streets.
NP: You released a single for the song called "Bentley". The single's artwork features an automobile that is a Bentley right? Why did you want to go and have this particular vehicle for this single, out of all the other vehicles to pick and chose from?
First off s/o to Mr. W.O. Walter Owen Bentley for coming up with such an amazing automobile design and engine, Bentley is hands down my favorite car.
NP: What is the story behind the song "Bentley", can you disclose to us a brief summarization.
If Bentley is hands down my favorite car, what u think my dream girl look like?? When I say "Shawty body lookin like a Bentley wow", I really mean it, she beautiful, thick, sexy and expensive to have just like a Bentley, something special not everyone can afford. I couldn't come up with a better way to express myself how I feel when I see such an attractive female and I'm pretty sure I ain't the only male that feels like this.
NP: Why did you want this song to be made into a single, what was it about this song that just made it the "one" to be the single of choice?
The process of creating this song wasn't like any other song I've done before and a few things happened that just never happened before, some people came into play that weren't part of it when I wrote the song and got the beat, people that played a big role in making the song what it came out to be.
When I got the beat and wrote the song you know the reference song, I knew this song was special but it was missing something. You know life works in mysterious ways and a bad experience can truly turn into a positive one, so I got to meet with the right producer and I recorded the song at his studio and he than did the true magic. This song was mixed and mastered more than 6 times within a month.
When we finally got the final work, I was very lucky to get in contact with people like Al Gomes Co-Founder Big Noise who was part of the team that launched the career of multi-platinum Grammy award winner "Christina Aguilera" (Genie In A Bottle), and a few others and had them listen to it and I was pretty astounded but felt like it was earned when the responses where extremely positive.
That's when my mind was officially made up.
NP: Will we be seeing a music video accompanying the "Bentley" single?
Most definitely! Video droppin' next month and I guarantee you it's gonna be litter than lit.
NP: Where can we find the "Bentley" single, is it just a single, or will it be included on an upcoming release?
You can find it on Audiomack, Soundcloud and Youtube but it will also be available on iTunes, Spotify and most if not all digital outlets within the next 2 to 3 weeks. Soon you can start to order when the pre-release drop, be the first to find out and send me your email on my website and I will personally reply with the link to order the pre-release from iTunes.
NP: Do you have any new music in the works?
I'm always working on new music, if you wanna be the first to find out when I drop new music send me a personal email on my website, that way you'll always be ahead of my followers on platforms such as Twitter & Instagram.
NP: Your bio says that music for you goes far and beyond as you have always said "Music is my life". So can you define that for us, how does music incorporate itself into your everyday life?
First thing I do when I wake up in the morning is listen to some music, the type of music I listen to depends on my mood because the feeling I get when listening is a feeling I only experience when I listen to music, it's a very strong feeling, it's the same feeling that drives me to make music that people can connect with. Music is the best way to express yourself and connect with people you don't personally know if u ask me. People that will respect you, look up to you and love you cause you inspire them. All this to me is something very powerful.
NP: When and why did you start playing music?
I started writing and recording music at the age of 16 right after I came back from Amsterdam attending my granny's funeral, while visiting Amsterdam I got a dream with someone clearly telling me they want me to make rap music, I took it to the heart and the rest was history.
NP: Why did you want to go with vocals as your instrumental, as opposed to an actual instrument, or do you play an instrument you have not discussed with anyone yet?
I remember coming home from school as a 10 year old kid picking up my brass drum and disturbing the peace walking round the yard like a marching band drum line Nick Cannon wanna be, I thought I was good at it and people was thinking when is this boy gonna stop – LOL. Eventually I gave it up and started bumping to loud rap music every morning. Playing instruments obviously isn't for me, I'm a writer and I'm very good at it so that's what I stick to.
NP: Which musicians famous or otherwise would you say you admire and have learned from and why?
Rick Ross the bawse, I recall 2007 0r 2008 being at a Popeye's drive-thru on 441 and Ives dairy Rd in Miami listenin' to 99Jamz on the radio and Rick Ross was doin a interview, he introduced Maybach Music Group (MMG) that night, I've seen how he grew into the artist he is today, I've seen the hard work, the planning, the strategies and the rise of his empire and expansion to a multi-million dollar organization, that's the definition of success to me. My favorite Ross quote: Rich Is Gangsta; I truly admire him and look up to him so much, his music inspires me. I have to admit I was shocked when I saw him follow me on Twitter about 6 weeks ago, we haven't personally spoken but who knows what the future holds.
NP: What are your fondest musical memories? In your house? In your neighborhood or town?
All the music throughout the 90's, I have sisters and they was always into music so I got influenced by them as well with the type of music they was listening too , TLC, Jagged Edge, Keith Sweat, Boyz To Men etc. most of the people in Suriname were on the same type of music.
NP: Do you perform in public? Describe those occasions? Concerts, radio, TV?
Yeah I do in Suriname and soon abroad as well. The concerts are well promoted and always packed, and it's basically a mixture of different artist performing a night, artist from, Suriname, Amsterdam and Jamaica. Concerts be lit honestly.
NP: What advice would you give to up and comers who want to do what you do?
Believe in yourself, have faith cause without faith nothing is possible and last but not least dreaming and believing ain't enough, you gotta find the right moves to make!
https://www.facebook.com/melkrhmrecords
By: Natalie Perez – natalieannnperez@gmail.com