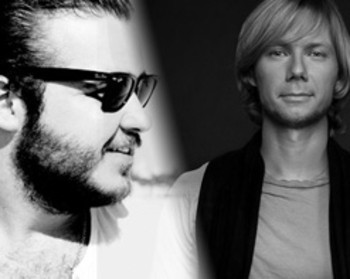 At the close of 2016, we had the pleasure of working with Moscow's FREE.D to promote the "Liberate Your Mind" where FREE.D collaborated with London-based producer Roubs for a pure synth anthem that called on humanity to stop feeding their egos, and to open their hearts and minds to a more peaceful and tolerant world. He created the video himself, and it's a truly unique visual reminiscent of MTV's Liquid Television series: a fearless mashup of animation styles geared to reward viewers while simultaneously shocking their senses in a thrilling way.
http://www.facebook.com/hiddenvibesmusic/
This time, FREE.D has returned with his remix of the Roma Moss ft. hOLY track "Leaving Traces." On the original track, Hidden Vibes (the label of which FREE.D is the progenitor) artists Roma Moss teamed up to mix guitars, analog synth, and live violin with truly magical vocals from hOLY. FREE.D's remix is electronic, quirky, and hypnotic; the kind of music that makes you think and just may lead you in to a trance. The song is repetitive and almost entirely instrumental, and paired with a unique visual, it's hard to pull your attention away from the details and groovy mood that it creates.
FREE.D has brought us another animated video and it's once again stellar. This time he's teamed up with Sevya Vyodstsev (illustrations), Igor Irbitskiy (direction/ animation/ idea), and Alexandar Dymox (project manager) to tell a story that may just make you question your reality.