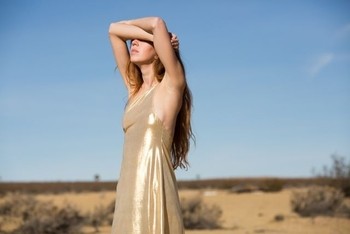 Rising star Ella Vos' latest track "You Don't Know About Me" is out now. Stream the song on Spotify, Apple Music and Soundcloud.
Los Angeles native Ella Vos is a vocalist and songwriter. "You Don't Know About Me" follows her previously released hit, "White Noise," which scored 1 million streams on Spotify in 15 days and was featured as the #1 track on Spotify's Viral Charts.
Vos wrote "You Don't Know About Me" as a response to current politics surrounding women's bodies and rights. As a young mother herself, she was inspired by a recent conversation with her own mother on pro-choice versus pro-life.
Of the track, Vos says, "Why does it sometimes feel as if we're back in 1972 when 70 year old male legislators were the ones making decisions about young women's bodies? I wrote a song about ignorance. About all those little comments we combat throughout the day. About choosing to replace those words with empowering statements. This is my body. I am a woman. I am a daughter. I am a mother. None of us choose the first two, but don't we all deserve a choice with the latter?"