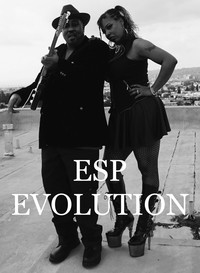 ESP EVOLUTION delivers a commanding sound with the infinitely poppy style of "OD & CAPRI". Throughout the song, they reveal a true knack for storytelling, one that fully reveals their defiant spirit. Anchoring all of this is a powerful beat helping to move the sound forward further into the distance. Grooves are downright addictive for they effortlessly blend together dance, pop, funk, and rock into a satisfyingly sweet whole. Vocals are set right in the center of the sound with all else swirling around it in an amazing chaotic way.
Audio Listening Link – https://www.reverbnation.com/espevolution/song/27564528-esp-evolution-od–capri
Not a moment is wasted in setting the mood. The guitars have a spiky demeanor to them for they are spread across the entirety of the piece. Bass adds to the overall powerful, wall of sound spirit that helps to define the work. A rebellious message comes out of the lyricism, revealing a disdain for the average way of thinking and approaching the world. Within the song, ESP EVOLUTION choose a different path, one that feels honest and free. Further punctuating this are the solo guitars that at times reveal a fried form of psychedelic rock, one that delves into the utmost of chaos. Indeed, towards the latter half of the piece the song careens wildly into blistering solos. Before the piece comes to its finale the vocals grow in strength and power until they feel all-consuming.
https://www.facebook.com/espevolution/
With "OD & CAPRI" ESP EVOLUTION craft a song that is fun, furious, and infinitely joyful.
By – beachsloth.com