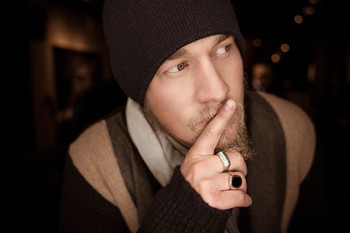 Conscious hip-hop artist, Souleye drops his brand new single "Hip Hop Medicine" featuring Dustin Tavella on May 5, 2017. This is the third single off his upcoming album, Wild Man expected for release in June 2017. "Hip Hop Medicine" will also be accompanied with a lyric video.
Infused with contemporary hip-hop soundscapes and bass heavy rhythms, producer Crush Effect seamlessly blends Souleye's well-crafted original rhymes with his velvet-like vocals over a sonically searing beat in the new single. Souleye lyrically unloads a multi-layered storytelling consciousness that awakens the minds of humanity with great encouragement. His stream of consciousness style is both conversational and thought provoking.
Pop and R&B artist, Dustin Tavella enters the track with his infectious hook continuously encouraging 'don't you stop it." "Hip-Hop Medicine" is Souleye's musical remedy to strengthen listeners' passion and support, liberating them from their perceived limitations.