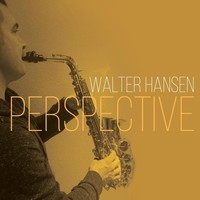 Walter Hansen has made a musical life of wearing many hats. He's a musician, recording artist, developer of new artists, and a producer. Originally hailing from the Tampa Bay area, Hansen now calls the Greater Seattle area home and has been playing music seriously since the age of four. He began with the accordion before later turning to the saxophone as his primary instrument and graduated from Florida State University's prestigious music school before launching into the first phase of his career. His new EP release Perspective has its roots in jazz, but it's a wider reaching affair that truly embodies different perspectives over the course of its five songs. It's a product of his deep feeling artistic vision, world travels, and experiences as a professional musician able to appeal to purists and casual fans alike. The immense musicality of this release will be treat for any serious music fan and has tremendous entertainment capacity.
URL: https://walterhansen.hearnow.com/
"I Miss You" begins Perspective with a tastefully sultry groove led by Hansen's sax playing and punctuated by steady drumming with a crisp snap. The melodic virtues of Hansen's music are readily apparent and, despite his experience as a singer, fans of every stripe will find no fault with his instrumental approach because it emphasizes a vocal aspect that makes these songs practically sing without the aid of a human voice. The track also includes generous passages of keyboards and guitar, but these instruments never make themselves felt in an obtrusive way and, instead, seamlessly mesh with Hansen's playing. The song runs a little over five minutes in length, but it feels like a much shorter experience thanks to the condensed method of composition informing its shape. "My Song" opens with some light keyboard color, brief bursts of rolling piano, and ambient ocean wave sound effects before Hansen's saxophone enters. This has a much more elegiac feel than the opener, but Hansen's melodic strengths are still in full evidence as he mimics the sound of waves rolling in on a beach with his slightly mournful, circular woodwind lines.
"You" is the EP's first track with vocals. There's some light echo effectively applied to his voice and the saxophone recedes to make room, instead, for a variety of tasteful synth lines that Hansen weaves his voice in and around. There's certainly a romantic air permeating the track, but there's also a compelling melancholy air that gives the song the wistful quality of memory. Acoustic guitar and saxophone come together quite nicely on the song "Find a Way" and the same melancholy leanings influencing the previous number make their presence felt here as well. There's some particularly soaring passages in the song, as well, that successfully carry the song to new heights. "Beautiful Day", the EP finale, is more optimistic and upbeat sounding despite its relatively sedate tempo and much of the change in emotional tenor is attributable to the different direction taken by Hansen's sax. Perspective is a small gem of a work that glows with a passionate love for music and an abundance of talent.
8 out of 10 stars
Jason Hillenburg