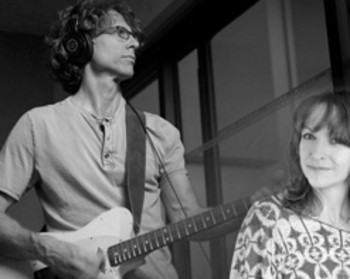 The song is an ode and love letter to women everywhere praising the impact they have on all our lives. To quote from the single "They show us how beautiful our better selves can be."
"Women Make The World Go 'Round" sends out some serious feel-good vibes with its buoyant, dreamy rock feel. David Haerle, his band and fellow lead vocalist Bess Harrison have created a song that will be relevant for decades to come.
The video for "Women Make The World Go 'Round" is a celebration of some of the participants who made history at the Los Angeles Women's March, part of the world-wide movement of the Women's March held on January 21, 2017. The director, Red Phosphorus, uses inspired slow motion close-up shots to create a video portrait of the marchers, revealing their diversity, strength, their inner and outer beauty.