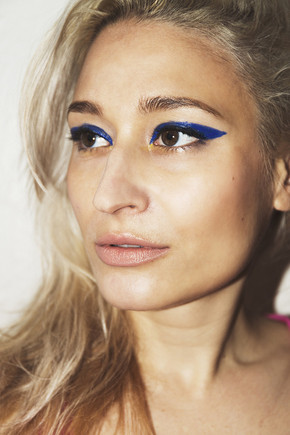 Milán is the music of Austrian-born singer/songwriter Maria Neckam, who now calls Brooklyn her home. "Meaning" is off her sophomore EP "Time", produced by electronic duo Pax Humana.
This song is inspired by the music they grew up with – late 80's and 90's pop and rock. It's about the everyday struggle to survive and "make it" in one of the fastest moving cities in the world, amidst the constant political and social changes that have defined the 21st century.
"Surrounded by the sounds, lights and millions of people", Milán says, "and pulled in all directions by your feelings and thoughts, you realize that as long as you hold on to what your inner voice is telling you, keep your head straight and keep moving forward, you will get to where you want to go. And when you do, you'll see that every single obstacle and challenge along the way had profound meaning and was precisely what you needed."
NYC-based choreographer Julia Halpin had been envisioning movement with dancers and the magic of harness work, and Milán's song immediately spoke to her. She loved the drama in it, the drive – which allowed the concept and story to take shape. The sound of her angelic voices, paired with a compelling rhythm, lent itself perfectly to creating dynamic movement, sometimes sharp, sometimes flowing – and then take it from the floor into the air. The amazing dance crew brought it to life in the most authentic way, as only New York City artists could – because they know how to navigate this urban jungle, each and every day.