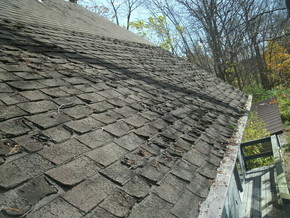 When looking at a home, the roof may be last thing that you will notice. Despite this fact, it plays such an important role that you cannot afford to ignore it once it calls for your attention. If you are a homeowner, then you must know that the roof is one of the things in a home that may cost you the most but is definitely worth it.
Home repairs such as leaking pipes, broken window frames and broken hinges are a few of the things that you will find yourself ignoring most of the time. As long as the pipe is not busted or running water like a tap, then you can live with that. This should not be the case. When repairs are postponed, what you will have to pay in the end may be twice the price that you would have had to pay initially.
It is important to carry out repairs once you notice any fault. Do not let the situation worsen for you to start running around seeking help yet you had the entire time. Knowing that roofing and roof repairs are not something that you may be well versed with, you will need to seek the services of roofers. Let them work on your roof, find out what the problem is and fix it.
Whereas you may not know whether or not you need to get your roof repaired, there are some signs that can lead you to that conclusion. Some of them are:
•Leaking
This is the most obvious indication that you will need to get your roof repaired. If you notice slight water marks on the ceiling and water streaks along the wall, this should tell you that your roof needs repair ASAP before the water starts destroying your property.
•How old is your roof?
Just like any other thing, roofs have a life span. A good roof is expected to serve you for 20 to 25 years after which replacement or necessary repairs should be done. The age of your roof is one thing that you need to note down to avoid guessing what the problem could be yet it is in your roof's age.
The other thing that you need to look at is whether your roof was installed over another layer of shingles. If this is the case and it is over 20 years old, then you will need to consider carrying out the necessary roof repairs.
•Curled shingles
This is another sign that your roof may be past its life expectancy and you will need to have it repaired or replaced. Also, if the shingles are losing granules, that is another sign that you need to repair your roof.
•Where are your shingles?
If your roof is missing some shingles, it could be that it is falling and needs to be repaired. Frequently check that your shingles are intact and carry out repairs when need arises.
Author Bio
Danstone Hunk is an expert when it comes to roofing and roof repairs. He says that it is important to seek advice from roofers before carrying out any repairs. Besides his expertise in roofing, he is also involved in land valuing.