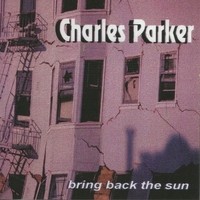 Sunny and optimistic Charles Parker's "Bring Back the Sun" is an absolute delightful. Offering the best of alternative rock the songs are full of catchy hooks and infectious rhythms. Arrangements are downright exuberant while they help support the impassioned vocals that grace the sound. Lyrics serve as the front and center of the sound for they possess a spirited, poetic look on the world. Charles Parker's songs rush by in glorious blurs of color, exploring texture and melody with the greatest of ease.
With "Social Director" Charles Parker sets the tone for the album. The way the guitars intermingle gives the sound a rich full feeling. Infusing a little country twang into the sound is the fiery work of "A Place That We Call Yesterday". An airy approach to rhythm works wonders on the playful "The Calypso Song". Tapping into the Beatles is the glorious work of "I Love to Feel the Rain". Serving as the heart and soul of the album is the highlight of "Bring Back the Sun" whose guitar solos simply soar. Gentle rhythms come into view on the laid-back "Stop". Racing through is the lovely "The Closer I Get". Tender tones radiate out of the joyful work of "The Closest Thing to Heaven". Beautiful organ vamps give "Say Goodbye" a classic rock feel. Ending the album off on a high note is the peppy work of "Bring Back the Sun (Dance Remix)".
Pop music at its most perfect, Charles Parker's "Bring Back the Sun" provides a message of hope.
http://www.charlesparkermusic.com
By – beachsloth.com